Chicago (High School Edition)
By John Kander, Fred Ebb and Bob Fosse. John Curtin College, Fremantle. Directed by Natalie Edmunds. August 12-15, 2020
John Curtin College of the Arts' production features the most synchronous, hard-working and focused ensemble that we are likely to see in Perth this year. A highly polished production, directed and choreographed by Artist-In-Residence and former cast member of Chicago on the West End, Natalie Edmunds, this was a show in which the 31 cast members gave their all, throughout.
Following the staging which has become traditional for Chicago, with most of the cast on stage, most of the time, there is little time for rest. Dressed in black, with leotards rather than the familiar "lingerie look" for the young ladies, the "school edition" still packs a punch, despite some concessions for language and some judicious cuts.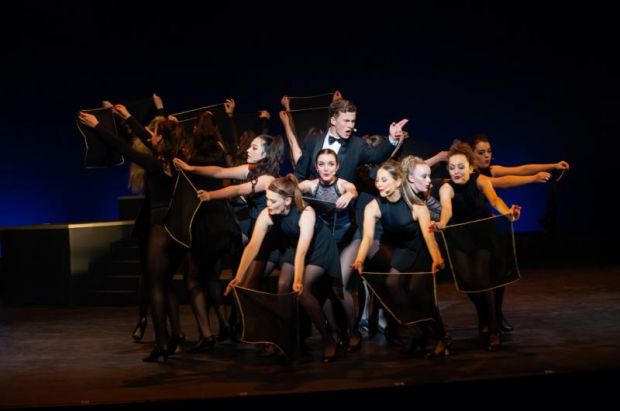 As with Chicago's sister show, Bring It On, which played last week, Covid restrictions and budget cuts eliminated the live band - with whom the cast, under normal circumstances would have interacted, but while this must have been disappointing, the cast work with precision to pre-recorded tracks.
Two wonderful leading ladies performed on the night I saw the production, with Charlotte Holly-Little, a not-so-innocent but strangely endearing Roxie working wonderfully against Maren Gosby's sophisticated, sarcastic, sassy and stunning Velma (these young performers alternate with Kasey McKenzie and Jasmine Hodge). John Berry is a handsome Billy Flynn, who clearly charmed the young women in the audience, while Felix Malcolm wins audience hearts in a very convincing portrayal of the unfortunate Amos Hart (Felix shares the role with Daniel Hyde). Mia Frazer brings maturity and power to the role of Mama Morton, with Emily Chivers sweet as Mary Sunshine.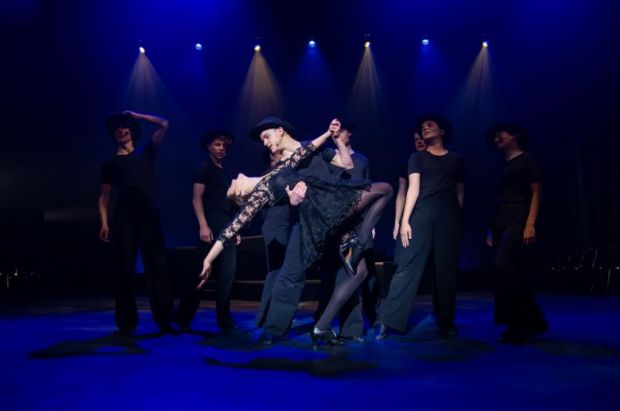 At heart though, Chicago is an ensemble piece, and there is amazing teamwork at play. The execution of choreography (said to be initially improvised) was superb and the storytelling was outstanding - with the cast creating the settings and style. Special to mention to the Merry Murderesses, who on the night I viewed the show were Katie Price (who also opened the show with panache), Lilliana Breen (who is also dance captain and does some great contortion), Mischa Rowson (a light in the darkness as the Hungarian speaking Hunyak), Ellie Storehouse and Isla Tedds. Mitchell Toyne gave us a great Fred Casey, Lucas Gonzales Symington was good fun as the jurors and Daisy Melville-Nelson made the most of Go-to-Hell Kitty. Every single ensemble member, though, was the epitome of the lesson that "there are no small parts".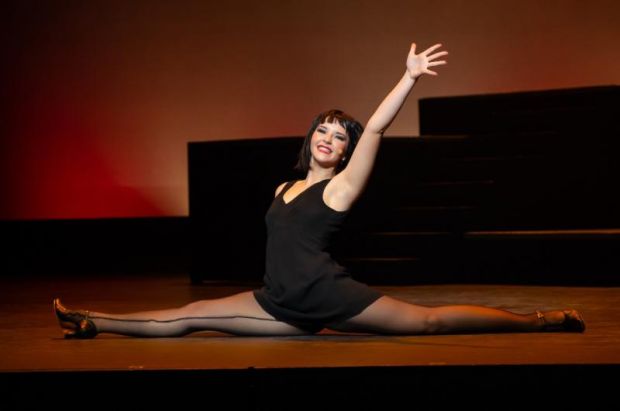 My only real disappointment with the show was that in the curtain call a few of the ensemblists seemed reluctant to own their brilliance. Please let the audience acknowledge you and never apologise for being there with your body language.
Well done to the senior students at John Curtin College of the Arts for another top-notch musical.
Kimberley Shaw