Chicago - High School Edition
By John Kander, Fred Ebb and Bob Fosse. Mercedes College. Directed by Kathleen Cocks. The Regal Theatre, Subiaco, WA. Jul 28-30, 2023
Mercedes College production of Chicago High School Edition is a slick, highly polished production with top notch production values, excellent performances, and clever direction. Performing to capacity audiences at The Regal Theatre, you would be hard pressed to find another school production of this standard.
This production embraces the vaudeville feel with the band on stage and performance areas both upstage and downstage of the band. A cabaret feeling is extended with actors at cabaret tables on stage, and through the compere efforts of Chelsea Rimmington as the Master of Ceremonies. The set, once again by Performing Arts Link, was beautifully finished and of highest quality.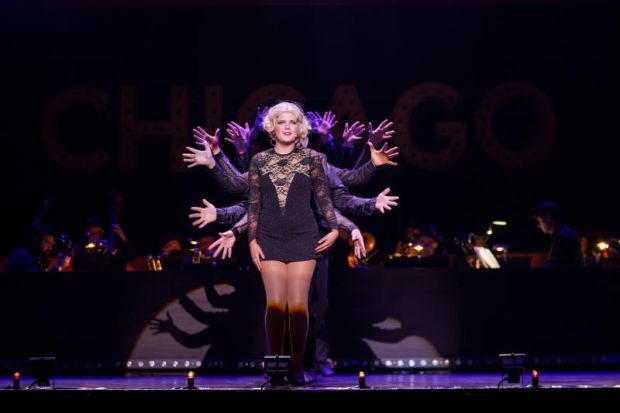 Wonderful work from the leading ladies. Amelie Count a feisty and ambitious Roxie Hart and Stefanie Scott, a sophisticated and confident Velma Kelly. These young women carry much of the weight of the show on their talented shoulders and have a palpable onstage rivalry, excellent understanding of character from both, that belies their youth, and fabulous singing and dancing.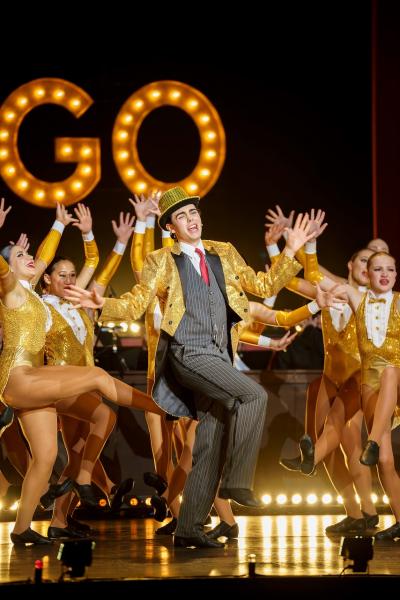 Thomas Matthews, one of a handful of guest performers playing male roles and ensemble, stole scenes in a captivating performance as Billy, a wonderful blend of charm and smarm, with a gorgeous voice and great dance skill. A superb contrast was Anton Coomblas' excellent Amos, perfectly underplayed and then revealing awesome tapping during Mr Cellophane - a unique approach to this number.
Amelia Vinciullo demands attention as Matron 'Mama' Morton, Lily Walsh has grace and vivacity as Mary Sunshine and Kody Fellows is excellent as the ill-fated Fred Casely.
"Cell Block Tango" is a showstopper, with the merry murderesses a terrific team, each making the most of her solo turn. Superb work from Stefanie Scott, Kealey Ward, Gabriella De Nuccio, Heidi Graves, Chloe Cormack, and Aleisha Loh.
A sixty strong ensemble are kept busy throughout, with every chorus member focused and involved. The choreography, by Shael Sutherland, is surprisingly complex for a school production, but executed with precision and expertise.
Costumes, designed by Jo Driscoll, are very impressive both in sheer number and excellence - a feast for the eyes throughout.
The band, under the leadership of Musical Director Harry Oliff, is superb, and there are some fun moments of interaction with the cast.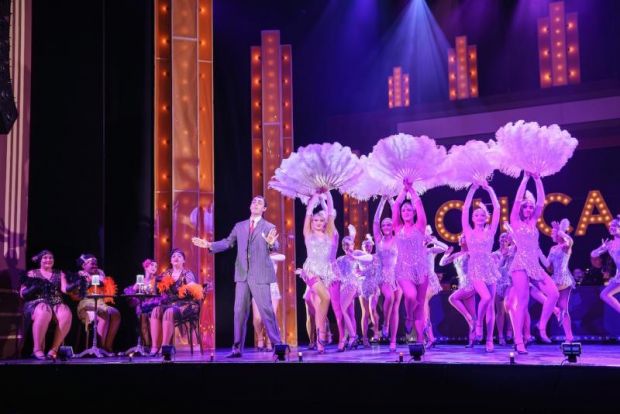 Mercedes should feel very proud of all the staff and students involved in this production, an amazing showcase of the college's wonderful talent and an absolute gift for the audience.
Kimberley Shaw