Disney Frozen Jr
By Kristen Anderson-Lopez, Robert Lopez, and Jennifer Lee. Kalamunda Senior High School. Directed by Anna Head. Kalamunda Performing Arts Centre, WA. September 1-2, 2023
Kalamunda Senior High School's production of Frozen Jr was a mammoth show, with over 100 Year 8-10 students in the cast and crew. With huge production numbers that filled every inch of the Kalamunda Performing Arts Centre stage, this production was very warmly received by its capacity audiences – despite its icy themes.
Simply set, with a simple rear platform against animated projected backings (superbly designed by ex-student Evelyn Grommet), the show had hundreds of costumes, many of which were stunning – curated by director Anna Head.
At the heart of this show is sisterly love, and our leading ladies created a loving and believable relationship. Maali Sampey-McKenzie was a lively and loveable Anna, while Zoë Pearce created a cool and elegant Elsa and regained her composure beautifully after "Taylor Swifting" down the stairs during the coronation scene, presumably a painful fall. Younger incarnations of these character were also nicely played, with Robyn Mews and Lalita Puvanendran setting up Anna's character beautifully and Matilda Blades and Angelina Griffiths establishing Elsa effectively.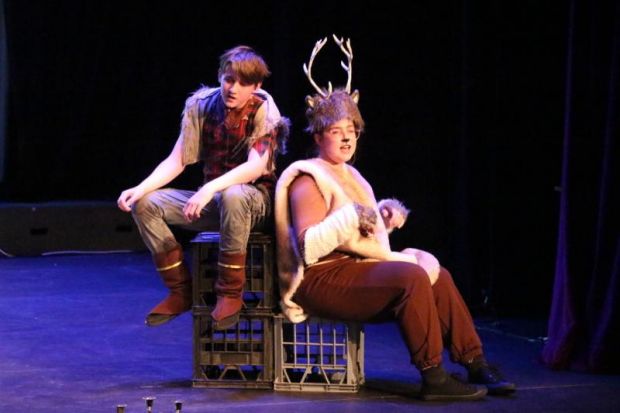 It's always a challenge for teens to play significantly older characters but Ludivine Astbury-Thompson and Tilda Bennet brought gravitas to parents King Agnarr and Queen Iduna, while Jaime Ford had fun with the Duke of Weselton. Jacob Yeates made the most of his short appearance as Oaken.
Joseph Ward was deceptively charming Hans, a great contrast to Kieran McGlinn's open and genuine Kristoff.
Some lovely non-human characters in this show, including Amelie Eaton's nicely naïve Olaf and Reese Maurer's beautifully focused Sven.
Choreography by Anna Head, Alyssa Kelly and Isobelle Hebden was nicely executed and catered well for varying abilities, while Musical Director Michelle Vivian has guided developing voices with care. Production number highlights included Year 8's bright "In Summer" and Year 9 playing the Oaken family in "Hygge".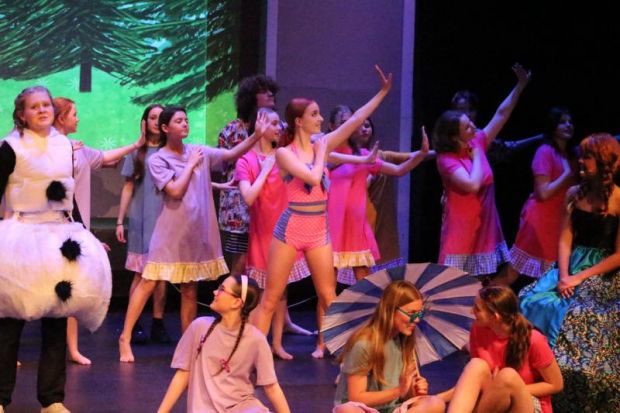 Frozen is not losing any of its popularity, and this bright, enthusiastic production showed that it was loved by both cast and audience.
Kimberley Shaw