Disney's Beauty and the Beast
By Alan Menken, Howard Ashman, Tim Rice and Linda Woolverton. Iona Presentation College. Directed by Joshua Brant. Regal Theatre, Hay St, Subiaco. Mar 25-28, 2021
After a year-long wait Iona Presentation College's production finally hit the stage at the Regal Theatre, and this warm, well-presented production was absolutely worth the wait.
It was lovely to see a production of this musical that had a different "look" – with the costumes by Michelle Ward, particularly impressive. Whilst undeniably recognizable, most characters have a different twist, and Belle's costumes are especially pretty. Many 'enchanted' character costumes were created in collaboration with prop-maker Tessa Laing. Brian Woltjen also takes an original turn with his multi-level set design. Lighting design by Kerrie Wilshusen serves the show well.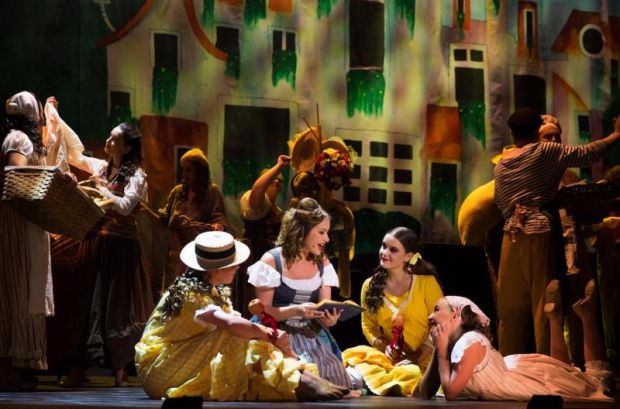 Recent Iona graduate Tabitha Kerlin is a delightful Belle, singing beautifully and delivering a loveably feisty performance. She works very well with guest artist Glenn Wallis, who is a commanding Beast with a great physical presence and a believable journey.
Castle inhabitants are a strong team, with convincing long-term relationships. Lovely characterisations from Eliza Chaney (Lumiere), Jessica Cullity (Mrs Potts), Minerva Chaney (Cogsworth), Alexa Bevilacqua (Babette), Mia Harris-Walker (Madame De La Grande Bouche) and Jade Heath (Chip) – all of whom we quickly come to love.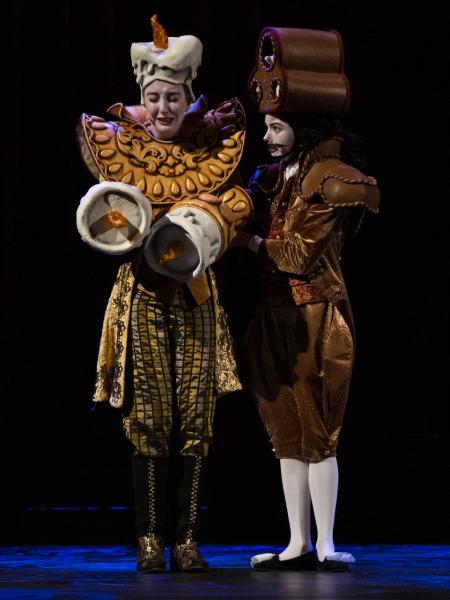 Alexander Circosta is a gorgeously obnoxious, fabulously narcissistic Gaston, in a powerful performance. He is flanked by a great group of Silly Girls – who are given more to do than is usual in this show. Great comedic work from Ashley de Oliveira, Lucy Howard and Sophee Martin creating a terrific trio. Charlie Darlington, having a very busy year, is almost unrecognisable as Belle's father Maurice – a strong showing - and Alec Fuderer makes the most of his brief cameo as Monsieur D'Arque, perhaps my favourite performance of his to date – despite its brevity.
There is a very strong ensemble, who are focused throughout, sing very well and execute Coby Bryant's choreography with energy and precision.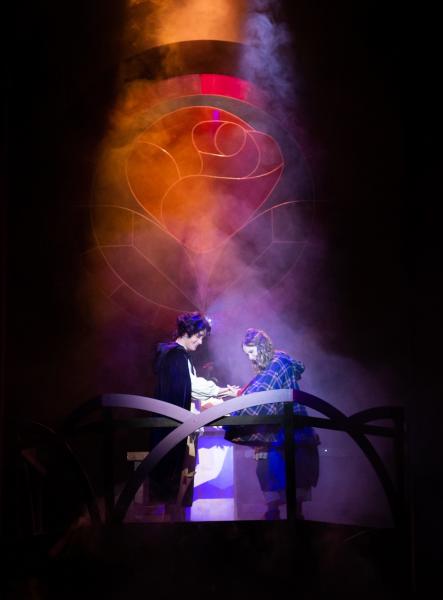 Musical direction, by Joshua Haines, is strong, with great vocals supported by an excellent orchestra comprised of twenty students and community members.
This theatrical celebration was a credit to Iona and all involved. The presence of Premier Mark McGowan in the audience on Saturday evening was a timely reminder of how lucky we are to be in a state and country where we can see a show in safety.
Kimberley Shaw