Disney's Freaky Friday The Musical (One Act Version)
By Bridget Carpenter, Tom Kitt and Brian Yorkey, from the novel by Mary Rodgers. Directed by Celeste Koukoulis. Cecil Andrews College, Seville Grove, WA. Aug 6-8, 2021
Cecil Andrews College's whole school production of Freaky Friday is a vibrant and exciting production that deserves its warm reception.
The college has produced a succession of musicals featuring teenagers in the last few years, including Grease and Footloose – allowing a large proportion of the cast to "play their own age" and meaning that the shows have greater resonance with the cast and young audience. This, the latest and strongest so far, plays with that idea somewhat – with this well-known Disney story about a mum and daughter who swap bodies and are forced to live each other's lives.
Fabulous work from the two leading ladies – both convincingly playing both mother and teen daughter. Great teamwork and gorgeous characterisation from Vivienne Gallagher as Ellie Blake and Sienna Patterson as mum Katherine. They form a believable family unit with Jay Roughton as Katherine's fiancé Mike (lovely maturity) and Nicholas Liddard as 'little brother' Fletcher (loved his magic trick).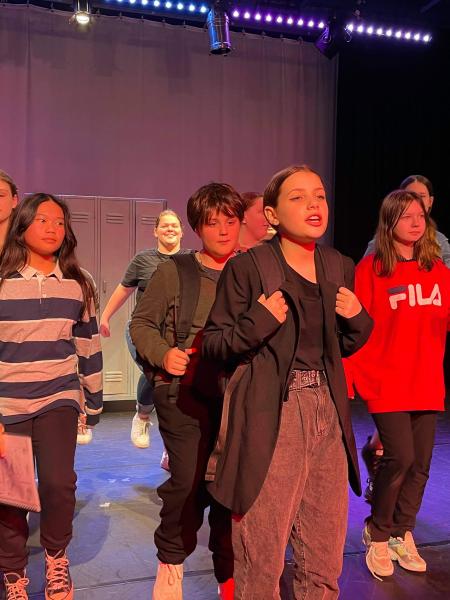 Lovely camaraderie and lots of ring-of-truth moments from Ellie's friends. Ben Malcolm brought charm to love interest Adam. Besties Karl and Monica were great fun in the hands of Braydee Audrain and Daisy Gadsden. Haylee Hunter was a strong villain as Queen Bee Savannah, with Saraia Radcliffe doing a good job as sidekick Kitty. An enthusiastic, well-drilled ensemble added colour and life – especially in the school scenes, executing Natalie Edge's choreography nicely, and singing well under the guidance of Musical Directors Kelly Mandin and Melanie Fowler.
Nice work also from those playing adult roles, particularly Hayley Dorrington Davies as Katherine's PA and Grace Varnie as Wedding Magazine Journalist Danielle. Making the most of smaller roles were Elijah Smith (Louis), Sebastian Havea (Dr.Ehrin), Arya Davey (Ms. Meyers), Lee-Ann Mcdiarmid (Ms. Blumen), Kiara Clark (Mrs. Luckenbill) Hunter Davidson (Senor O'Brien and Officer Kowalski), Ariana Secretario (Mrs. Time) and Shelby Norrie (Minister).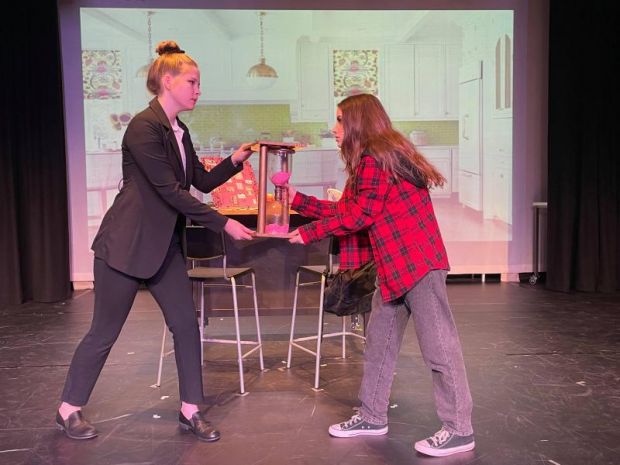 Lots of student involvement in all aspects of this production, with the Certificate II Creative Industries class designing the effective set and properties, assisted by Year 9 and 10 Production and Design. Crewed and operated by some very efficient students, front of house was also student staffed.
Freaky Friday is very much a feel-good show and is well performed and well managed. Great to see a show produced with such wonderful community spirit – especially a show that is so rarely seen.
Kimberley Shaw