Shows for Schools in Sydney's North
Glen Street Theatre - on Sydney's upper North Shore - welcomes student groups and excursions to experience the magic of a live theatre performance.
For some children, visiting Glen Street Theatre may be their first experience of the performing arts. A trip to the theatre exposes students to new ideas, inspires their creativity and challenges them to think critically. It can also be a tool for cultivating important life skills in young people such as empathy and confidence.
The theatre in Belrose is proud to present a variety of shows that cater to the very young all the way through to high school-aged students, with strong links to curriculum to enhance learning outcomes.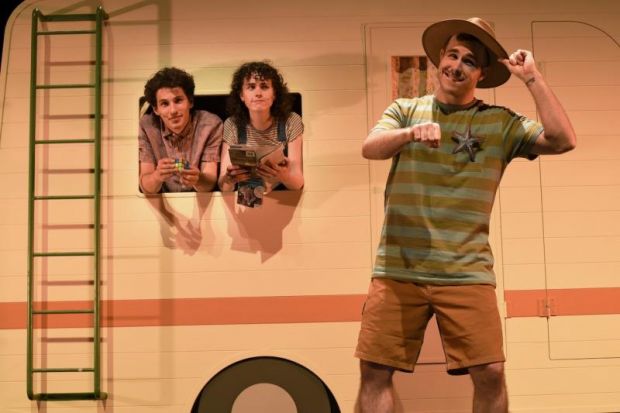 Image: Alex Packard, Samuel Welsh and Annie Stafford in Are We There Yet? Photographer: Heidrun Lohr.
In 2023 the venue is taking the little ones and primary-schoolers to see Roald Dahl' two very nasty individuals, The Twits, as well as going on a fabulous road trip across Australia with Are We There Yet? and the beloved Possum Magic.
High-schoolers can experience acclaimed dramas like The Sunshine Club, set in the late 1940s in Brisbane, and Tim, based on the controversial novel of the same name by Colleen McCullough and adapted for the stage by Tim McGarry (most recently known for his stage adaptation of Trent Dalton's Boy Swallows Universe).
Teachers are invited to stay up to date with Glen Street Theatre, via their website.
https://glenstreet.com.au/education
https://glenstreet.com.au/education/shows