Wicked
By Stephen Schwartz and Winnie Holzman, based on the novel by Gregory Maguire. Directed by Kylee Retallack. Mandurah Baptist College. Feb 21-27, 2021
A year after it was scheduled to open, Mandurah Baptist College's Wicked finally took to the stage. Originally planned as tenth anniversary production, it had a smattering of former students in the cast – the number of graduands growing as the production now includes 2020 graduates as well. An enthusiastic and celebratory production that embraced the themes of perseverance and self-worth in the show – this incarnation of Wicked also had a fabulous community feel.
You can't have a good production of Wicked without two amazing leading ladies, and MBC really delivered with a gorgeous Galinda and extraordinary Elphaba, who worked wonderfully together. Indi Thompson was a beautiful, self-assured Galinda, whose singing was excellent and who brought impressive comic skills to the character. To receive entrance applause and mid-song ovation in a school musical is very rare, but Christie McGarrity received and thoroughly deserved this honour, with an Elphaba that had depth and power and a voice that soared seemingly effortlessly with the demands of the role.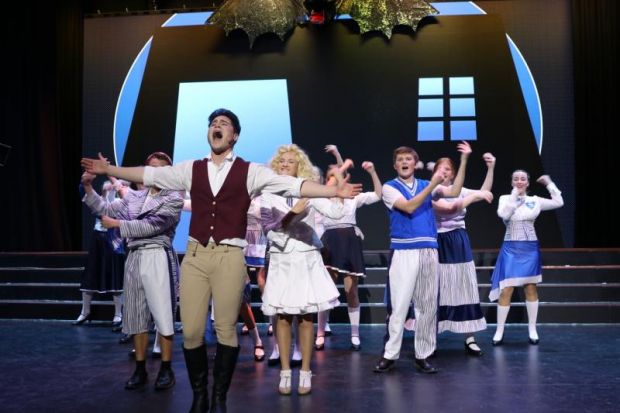 Tahlia Aitkenhead brings "sophistification" and a delightful nasty streak to Madame Morrible, while former MBC Head Boy, RP van der Westhuizen, known in community theatre for playing "nice boy-next-door types" really surprised audiences in a top-notch performance as The Wizard, not as wonderful as he seems.
Michael Gray brought lovely style and swagger to Fiyero, Hannah Inwood created a convincing and sympathetic Dr Dillamond. Angus Thompson was a delightful and deep Boq working well opposite Tymandra Pillay, a lovely Nessarose. Cody Barber completed the leading cast, with great physicalisation of monkey Chistery.
A large and enthusiastic ensemble provided support throughout.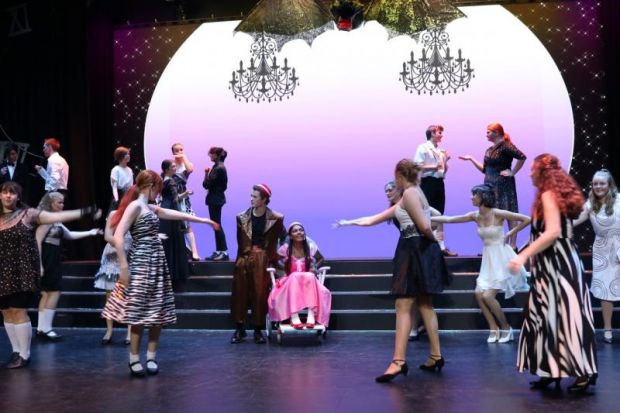 Lots of high-level student involvement in all aspects of this production, with students playing alongside community members in the band, well led by Musical Director Nerida Middendorp. Students and recent alumni also ran lighting (Lachlan Bridge and Paige Grey), Sound (Kieran Kolesnichenko) and choreographed (Teagan Lowry and Ella Thompson). Year 12 Drama General Students designed the set (supplemented with excellent projections by Blake Jenkins) and adjusted the costumes (from the Mercedes College Production).
A wonderful example of the uniting effect of a show on a community, this was a beautiful example of community effort, resulting in a high quality production that was a joy to watch.
Kimberley Shaw