Into the Woods
By Stephen Sondheim and James Lapine. Mandurah Baptist College. Directed by Rp Van Der Westhuizen. The Lakes Theatre, Mandurah Baptist College, WA. June 17-24, 2022
Mandurah Baptist College's Into the Woods had a longer-than-expected journey to the stage, but this vibrant and enthusiastic production was worth the wait. A nicely realised production, Into the Woods was very warmly received and had a great deal of student involvement behind the scenes and in the pit - as well as significant contributions from MBC alumni.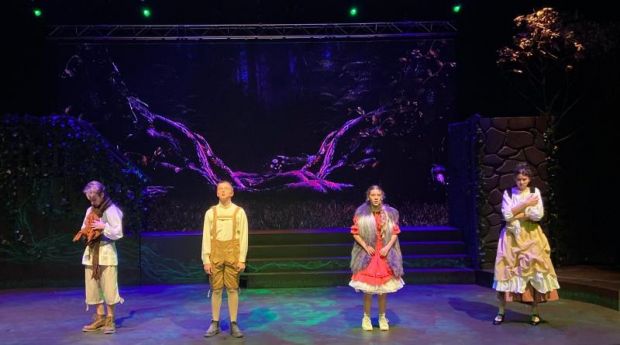 Featuring an impressive directorial debut from 2018 graduate Rp Van Der Westhuizen, the show was well choreographed by another recent graduate Christie McGarrity, and stage managed by former student Mollie McGarrity. Present students formed the bulk of the stage crew.
A very challenging sing for performers of any age, these young performers gave it a red-hot go, and the show featured some fine voices, including Kaelin Jansen von Rensberg, singing beautifully as Cinderella. They were accompanied by a strong band, including several students, under the guidance of Musical Director Tara John.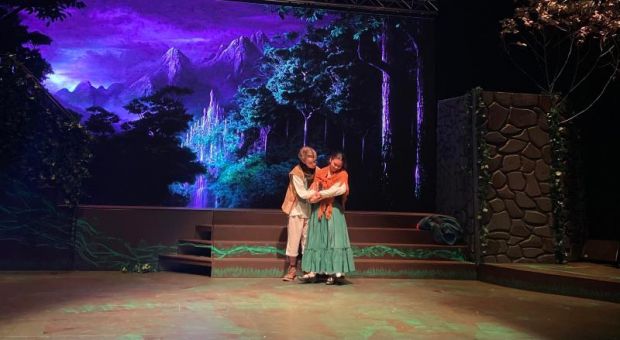 Some great relationships were established in this show. James Puzey was outstanding as the Baker, working very well with Jasmine Mansfield, excellent as the Baker's Wife. Megan George brought a strong presence to the Witch - with lively conflict between Lucy Fortune's Little Red and Jaxan Bower as Jack.
Angus Thomson was impressive both as Cinderella's Prince and the Wolf, working nicely with Olivia Waldeck as Rapunzel's Prince. Izabella Pritchard was a nicely nuanced Rapunzel, Logan Gavin brought authority to the Steward and Isabella Rae demanded attention as Milky White the Cow, with Aiva Lillis and Maya Gandini playing nicely off each other as Florinda and Lucinda.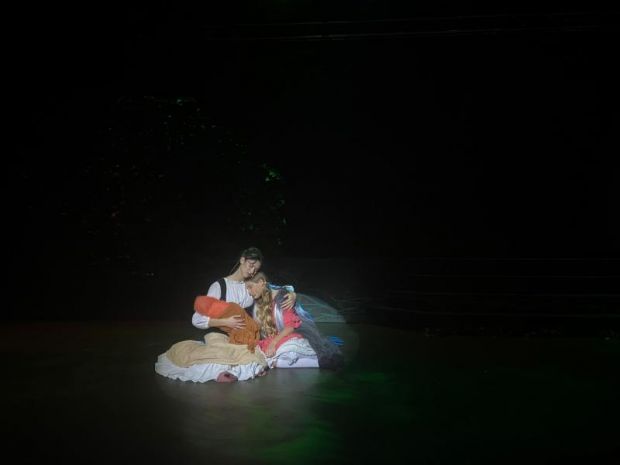 Bringing maturity to roles much older than their teens were Beth Walters as Jack's Mum, TJ as the Narrator and Mysterious Man, Elli Perko as the Stepmother, Caitlin Wallace as Cinderella's Dad, Mackenzie Nie as Cinderella's Mum and Dakota Hesketh as Granny.
A great looking show, it featured some lovely costuming and a multi-level set that served the show well. Some amazing projections added great atmosphere, beautifully supported by some strong lighting choices.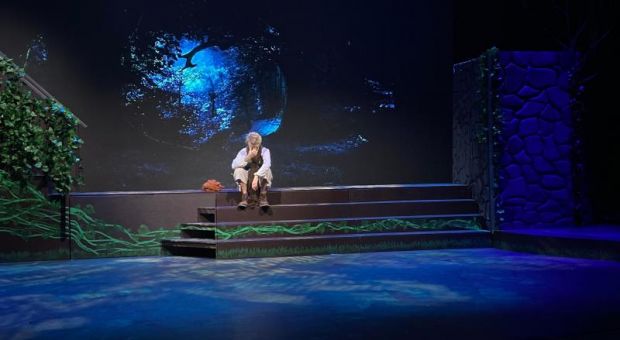 Mandurah Baptist Collège have every reason to be very proud of Into the Woods, a lovely college community production that left its audience smiling.
Kimberley Shaw