[Disordered] Action of the Heart
After being evacuated from Gallipoli during the First World War, over fifteen hundred Australians were treated for shell-shock, neurasthenia, or an illness poignantly termed "disordered action of the heart". The latter is now more commonly known as post-traumatic stress disorder. Some service personnel were treated and returned to their units, while others were sent home for discharge.
[Disordered] Action of the Heart is a new theatre work that reflects on one such soldier who has been diagnosed with "shell-shock-without-wound". The work is presented as a co-production between two emerging theatre companies, 3rd Room Theatrical and One of a Pair.
The play tells the story of Private Dylan Moxley through a combination of storytelling, verbatim text, letter writing, surrealism, humour, and a harmonica. It follows Moxley's journey from Australia to training in Egypt, then into the trenches at Gallipoli and back to the 2nd Australian General Hospital (2/AGH) in Cairo, following his evacuation after suffering the effects of shell-shock.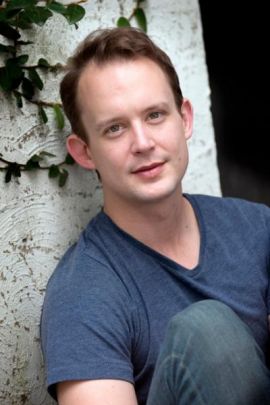 The production had its origins over a decade ago, when One of a Pair's Craig Wood worked on the Gallipoli peninsular. Some years later, following a chance conversation with his former boss in Turkey, Craig began to consider a performance piece about Gallipoli.
Wood, together with James Trigg (also of One of a Pair), has since developed an interest in playing with verbatim text drawn from historical records and interviews. Wood and Trigg are experienced practitioners of applied theatre and focus on developing new work in new spaces and finding unique ways to tell Australian stories that either challenge the dominant narrative or give voice to marginalised groups.
In 2012 research led to the creation of the central character of [Disordered] Action of the Heart, Private Moxley, together with an opportunity to submit a working draft of the script to the 2013 FAST Festival.
Since FAST, more reflection on the work and some further research has been undertaken, with the support of the National Archives of Australia, John Oxley Library, Griffith University, and Australian War Memorial. This research underpins the production of [Disordered] Action of the Heart that premieres at the Migration Museum during the 2014 Adelaide Fringe.
Private Moxley is played by Peter Norton, 3rd Room Theatrical's creative director. The character emerged after passionate debate between the stakeholders about the ethics of potentially staging the sensitive medical records of a real-life Australian soldier against creating an imagined character that incorporated substantial research into the Gallipoli experience and treatment of shell-shock. The latter was settled upon, although the play's second character, Sister Nellie Morrice, played by Sasha Dyer, was a real nurse who served in the Australian Army Nursing Service throughout the First World War.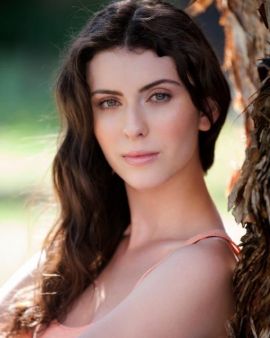 Actor Peter Norton says the trick with a show like [Disordered] Action of the Heart is to be open to moments of lightness, humour and humanity. 'It's not all doom and gloom,' he says. 'There are some beautiful moments that crack me up. I hope the audience enjoy them too.'
'As we commemorate the Gallipoli centenary I think that it is just as important to seek out the untold stories,' says Craig Wood. 'Nearly 5,000 Australian troops were discharged during the First World War with psychological disorders. For these and many others, the nightmares, speech impediments, shakes, and other effects would have lasted for the remainder of their lives.'
[Disordered] Action of the Heart is directed by John Boyce and should be an interesting, stirring and poignant reflection on the dedication of our servicemen and women and the suffering inflicted by war.
Lesley Reed
Bookings: www.adelaidefringe.com.au/fringetix
Dates: March 1-8
Venue: The Migration Museum, Kintore Avenue, Adelaide
Images: Rehearsal image, Peter Norton and Sash Dyer.
More Adelaide Fringe 2014 Coverage
Michael Griffiths' Annie Lennox and Madonna cabarets
Uncloaked: Satirical Cabaret Fantasy
Joseph and the Amazing Technicolour Dreamcoat at the Odeon - Review of Melbourne season
Luminous: Unique Black Light Circus