Miles Away for Fringe
Award winning Adelaide based theatre company Junglebean collaborates with Blue Dingo Productions for the 2014 Adelaide Fringe to present Miles Away, a brand new development of the critically acclaimed short play Six Dollar Solitude, which was first performed in the Adelaide Fringe in 2012.
Written and Directed by local writer John Doherty, Miles Away joins shows such as Dickens' Women in presenting the ultimate actor's challenge; one hour, one actor, sixteen distinct characters. However, unlike the world of Dickens, this play is a rapid fire, tongue in cheek ride to the very heart of Australia, where the beers flow freely yet water is sparse.
Adelaide performer Renee Gentle (The Call, Boxing Day Test) plays the role of Alex, who is a city girl traveling from suburbia to outback Australia on a road trip with a twist.
As she rides her bicycle doctors, drunkards, and dangerously disarming characters enter and exit Alex's world as rapidly as her pedals turn. From the overly protective parents to the crude yet proud publicans and outback individualists, each character has a unique story to share. Alex quickly learns that Australia can be a very funny and even isolating and dangerous place.
Gentle says, 'All of the characters in this show are quintessentially Australian. You will find them sitting at the bar in a small town pub, or on the dance floor in a city nightclub.'
The original composition for Miles Away is by Ting Yun, a musical prodigy at the age of only nineteen. Attending the Conservatorium of Music since the age of seventeen, Yun also providesa spectacularly beautiful live soundtrack.
Simon Eales said of the play, '(Miles Away) ... manages to explore the oft-explored realm of "self-discovery" in a refreshingly unsentimental way.'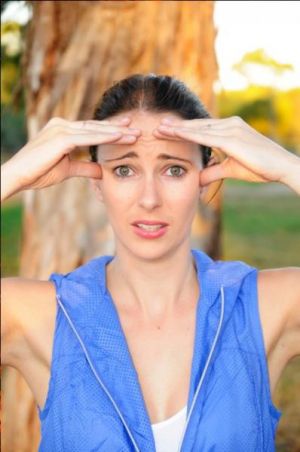 Aus Stage Online said, 'The staging is clever, effectively providing just what the audience and the script demands.'
Pump up your tyres and join enigmatic young woman Alex, together with the bike she affectionately calls Gus, as they battle the elements and themselves on this spontaneous road trip across Australia.
Lesley Reed
Bookings: www.adelaidefringe.com.au/fringetix
Dates: 17-22 February, 9pm.
Venue: Bakehouse Theatre
Tickets: $23 Adults, $21 Concession, $18 Fringe Benefits, $18 Groups of 6+
More Adelaide Fringe 2014 Coverage
Michael Griffiths' Annie Lennox and Madonna cabarets
Uncloaked: Satirical Cabaret Fantasy
Joseph and the Amazing Technicolour Dreamcoat at the Odeon - Review of Melbourne season
[Disordered] Action of the Heart