School Holidays at Drum Theatre
Image: Samuel Welsh, Freya Pragt, Teale Howie in The 91-Storey Treehouse. Photographer: Heidrun Lohr
Dandenong's iconic Drum Theatre is ready to welcome audiences for two book-inspired, family friendly shows during the April 2021 school holidays.
The Midnight Gang brings to life British comedian David Walliams' bestselling book. A story of friendship, love and the power of the imagination, this show is perfect for children aged 6+ and their families. There will be three shows, on Wednesday 7 April at 6pm, or Thursday 8 April, at 10am and 12pm.
Australian favourite The 91-Storey Treehouse joins Andy and Terry as their treehouse reaches amazing new heights. It's now more fantastically dangerous than ever, with a deserted desert island, a whirlpool and a giant spider. A wild adventure for children aged 6-12 and their adults. Join the fun on Thursday 15 April at 6pm, or on Friday 16 April at 11am. Both shows are presented by CDP Kids Productions.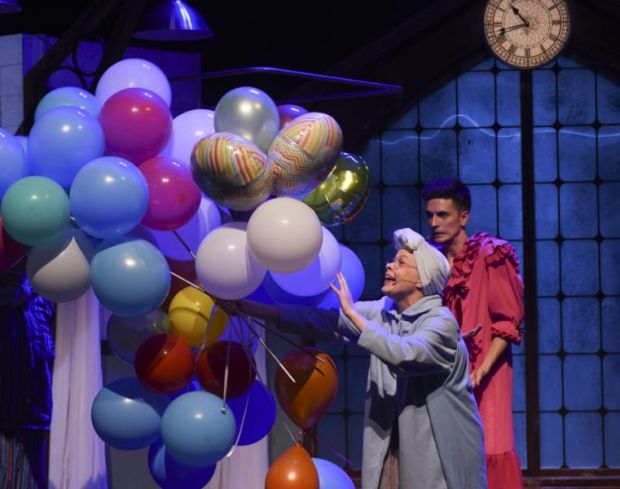 Image: Lucy Heffernan and Alex Beauman in The Midnight Gang. Photographer: Heidrun Lohr.
Special prices for family and school bookings.
Visit drum.greaterdandenong.vic.gov.au or phone the Box Office on 8571 1666 to secure your tickets.
SPARK now also features new Digital Learning opportunities in the Performing Arts.
SPARK Includes articles on
• Theatre productions for schools
• Sound, lighting and special effects
* Costuming
* Staging productions safely
• Finding a musical or play for your school to stage
• Teaching resources
You can find SPARK at www.stagewhispers.com.au/spark