The Segmento Tarantella Festival 2023
Flora Georgiou reports on the Music and Dance, which runs across Victoria from November 17.
The annual Tarantella Festival celebrating Southern Italian Music and Dance across Victoria is scheduled to launch on the 17th of November and is running until the 3rd of December. A line up of local and international creatives will be entertaining the crowds with dance, music, workshops, storytelling, performances, along with a stunning multimedia exhibition.
A mesmerising style of music accompanied by a set of dances, Tarantella finds its heart and soul in the Southern part of Italy, dating back to the Middle Ages. Amid the Renaissance, the Tarantella was a dance to cure the venomous bite of the Tarantula spider. It gradually became a ritualistic dance that evolved into courtship and celebratory dance, a tradition that is still maintained today in Italian communities promoting an inclusive and supportive environment that enables people to express themselves safely and creatively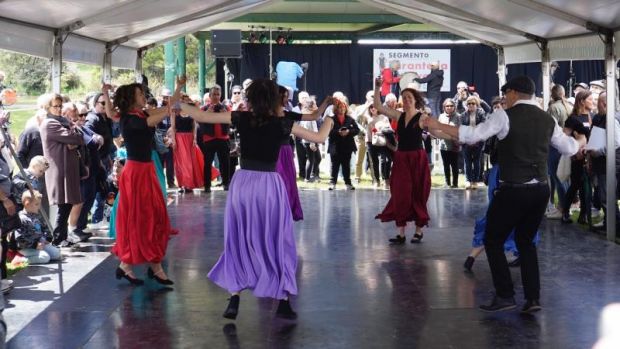 The festival aims to engage with community and connect with land traditions across a globalised world. Its focus is to share culture and lifestyles with other communities and remain 'unapologetically Italian'.
This year's festival has been devised by artistic director Ciccio Nucera, an accordionist and a tambourine player, crowned as the "king" of Calabrian Tarantella. With a career spanning over forty years, he collaborates in village festivals across the region of Calabria. He was the initiator of the successful slogan "The Tarantella is Addictive".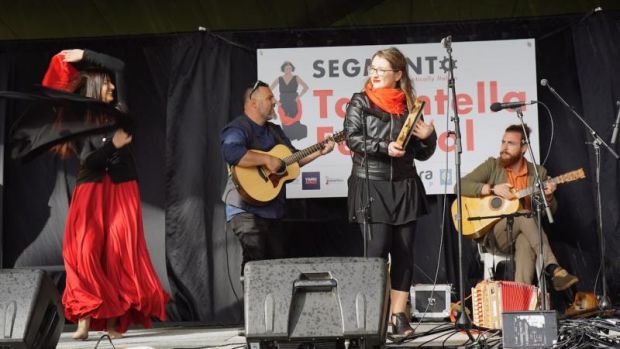 The festival line-up includes performances by musicians direct from Italy such as Davis Muccari, Gabriele Macri, and Antonio Maddalena Grosso. Together alongside Melbourne's local band Rustica project and Santa Tarranta from Bellingen in NSW. Multimedia exhibitions along with presentations on traditional southern Italian musical instruments, and a series of workshops that will feature dancing sessions, music, singing and Tamburello (Tamborine) workshops.
The Tarantella Festival is an open to all event who are passionate, interested, or curious about Southern European culture and traditions.
Check it out www.segmentotarantellafestival.com.au