A Solitary Choice for Adelaide Fringe
South Australian production has its Adelaide Fringe premiere after touring the world.
All-South Australian production A Solitary Choice was written by local theatre legend, Sheila Duncan, and stars award-winning actor and Adelaide favourite Tamara Lee, with direction by Michael Allen, of Michael Allen Productions.
First mounted in 2008 as part of the Holden Street Theatre "Directors Choice" season, the play earned Sunday Mail awards for writing, directing and acting.
It was just the beginning. Since 2008 A Solitary Choice has spent four years touring Australia and the world. In 2010 the production toured to the Edinburgh Fringe Festival after being scouted by Guy Masterson of Theatre Tours International. Later that year, the production performed a season at Sydney Seymour Centre and in 2011, a season at Theatre Works in Melbourne. In 2013 the play became the first Australian Theatre production to perform at the Kansas City Fringe Festival in the USA.
Having financially contributed more than $20,000 towards it since 2010, the South Australian community has been integral to the international success of A Solitary Choice.
In thanks for such wonderful local support, the poignant comedy will perform its Adelaide Fringe premiere for one night only at the 48 Lounge (The Big Slapple), Adelaide Convention Centre, at 8pm on Wednesday Feb 26, 2014.
Local audiences in Pt Augusta will get the chance to see this independent success story too, with the show also selected to perform at the Desert Fringe in Pt Augusta on March 14.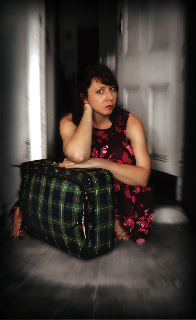 'A return performance for SA audiences who have supported us so much over the years seems the right thing to do,' said actor Tamara Lee. 'It's funny, we've done Fringe festivals in Edinburgh and America but never our own.'
A Solitary Life follows Ruth, who lives the quiet rage of a suburban housewife, caught between the pragmatics of modern life and her desire to be free to pursue her dreams, whatever they may be. A chance encounter with a South American busker leads her into the secret passions of an affair, which results in her unexpected pregnancy. Forced to make a decision, with life and death real players in the dilemma, Ruth faces her choice as thousands of women before her have done… alone.
'It's quite an amazing journey that this little production has gone on,' said director, Michael Allen. 'A Solitary Choice has received accolades and standing ovations everywhere it's been performed. I'm just so happy that local South Australian Theatre is entertaining audiences of the world. It's pretty amazing.'
Lesley Reed
Bookings: www.adelaidefringe.com.au/fringetix
Dates: ONE NIGHT ONLY- 8pm, Wednesday, February 26.
Venue: 48 Lounge – Big Slapple – Adelaide Convention Centre
Tickets: All tickets $27.
More Adelaide Fringe 2014 Coverage
Michael Griffiths' Annie Lennox and Madonna cabarets
Uncloaked: Satirical Cabaret Fantasy
Joseph and the Amazing Technicolour Dreamcoat at the Odeon - Review of Melbourne season
[Disordered] Action of the Heart