Choosing A Show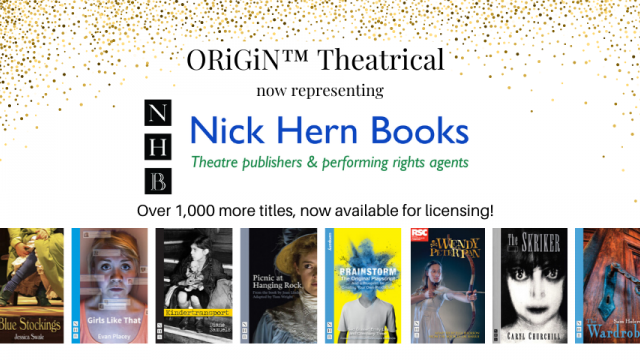 ORiGiN Theatrical and Nick Hern Books.
Origin Theatrical is the new Australian theatrical agent for British play publisher Nick Hern Books, taking over from Dominie Drama which closed down earlier this year.
Nick Hern Books publishes over 1,000 plays and theatre books including works by many of the UK's leading playwrights and emerging writers.
The company represents many classic plays (including Dracula and Great Expectations) and plays in translation, together with a wide range of authoritative theatre books, many of them written by well-known theatre practitioners.
Popular Nick Hern Books titles which have been widely staged in Australia in recent times include Tom Wright's adaptation of Picnic at Hanging Rock, Kindertransport by Diane Samuels and Cock by Mike Bartlett.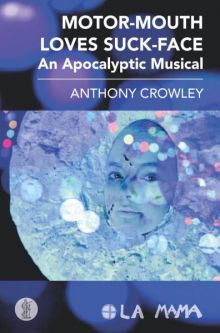 David Spicer Productions
New Release: Motor-Mouth Loves Suck-Face An Apocalyptic Musical
This youth musical with a pop rock score by Anthony Crowley, recently published by Currency Press, was described by Stage Whispers as "Freakishly Funny".
Blasko Tupper, teenage master of the dark arts, has just kidnapped her entire school—including Motor-mouth and Suck-face, two geeks in lust and love who have until midnight to lose their virginity, escape through a cosmic wormhole and save the planet—in the other dimension. Everything goes according to plan until Blasko's parents escape their cage and start transforming hysterical teenagers into mindless zombies.
https://www.davidspicer.com.au/shows/motor-mouth-loves-suck-face-apocalyptic-musical
Music Theatre International Australasia News.
Dramatists Play Service, Inc.
Music Theatre International, Australasia is now representing more titles from the catalogue Dramatists Play Service, Inc.
The catalogue includes performance rights to classics including The Crucible, All My Sons, Death of A Salesman and A View From A Bridge by Arthur Miller; The Laramie Project by Moisés Kaufman and members of the Tectonic Theater Project, and many comedies by the writing trio Jones, Hope & Wooten to name a few.
More professional productions, previously administered by overseas agents, will now be licensed from Australia under a new arrangement.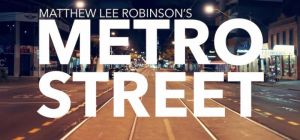 Metro Street
Music Theatre International, Australasiahas secured the licensing rights for Australasia to the Helpmann Award nominated Metro Street byMatthew Lee Robinson. The musical, first staged in 2009 by the State Theatre of South Australia, was described by Australian Stage as "powerful gutsy raw emotion with brilliant music and lyrics".
Set against the backdrop of modern-day Melbourne, soon to be university graduate Chris undergoes a life-altering year. The four women in his life – his mother Sue, grandmother Jo, girlfriend Amy, and girl next door Kerry – enable him to find his way to what he needs the most; home.
http://www.mtishows.com.au/metro-street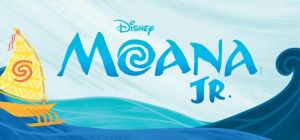 Disney's Moana Jr
The latest release from Broadway Junior is Moana JR.
This 60-minute adaptation of the Disney movie is a heart-warming coming-of-age story that follows the strong-willed Moana as she sets sail across the Pacific to save her village and discover the truth about her heritage.
http://www.mtishows.com.au/disneys-moana-jr