Hot School Shows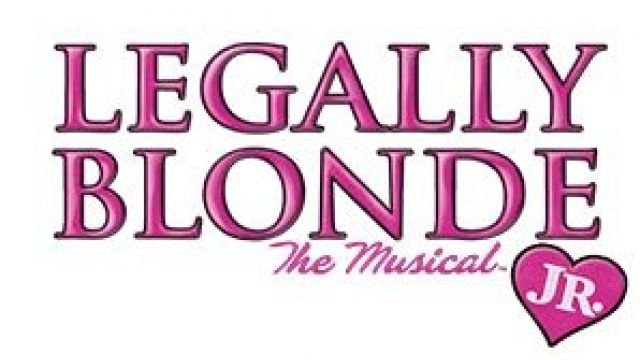 Legally Blonde the Musical and Legally Blonde the Musical Jr
Hal Leonard Australia has announced expanded availability of Legally Blonde the Musical and Legally Blonde the Musicall Jr. The popular production is available in both a two act PG-13 rated version and also as a one act G rated Broadway Junior edition.
Based on the popular movie, both Legally Blonde Jr and Legally Blonde: The Musical follow the transformation of Elle Woods as she tackles stereotypes, snobbery, and scandal in pursuit of her dreams.
Adapted for younger performers, this show features an upbeat original score that's sure to leave cast members and audiences alike seeing pink!
Popstars!
The world premiere of Popstars! The 90's musical will take place in late March at the Sacred Heart College in Napier.
The juke-box musical written by Neil Gooding (Back to the 80's) and Nicholas Christo has more than a dozen productions booked around Australia and New Zealand.
A try out of the first act took place at the Australian Institute of Music (Sydney) in December, 2015.
The musical featuring blockbuster hits from the 90's is set in a school and pits a boy band against a girl band.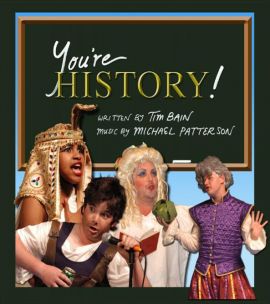 Maverick Musicals Hits
You're History. (Bain & Patterson) A nerdy teenager turns a portable classroom into a time machine, sending a mischievous detention class hurtling back through history. The package includes on stage graphics, SFX, backing tracks CD additional to the band parts and MIDI files. "Schools around the world have eagerly snapped this musical up" says Editor Gail Denver. "We get wonderful feed-back about it on many levels."
Battle of the Bands (Steven Harris) another cleverly themed musical for intermediate level, "It's a great tale about every young band's dream – to be rocking out on the big stage to thousands of screaming fans. Scored for a smaller rock ensemble, and easy to stage, it's a feel-good musical with great characters, who see live rock'n'roll triumph over manufactured pop," says Gail.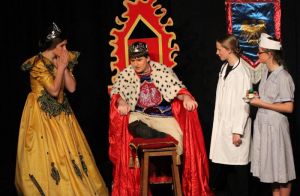 Judith Prior's What's New Pussycat.
Judith Prior was thrilled when her old school staged one of her most popular musicals What's New Pussycat. She wrote to Nhill High school in Victoria to congratulate them.
"My final year was about 1957. My father was the local plumber in Nhill. My grandmother was an eccentric second-hand healer.
"I was an average student, often inattentive while I drew pictures of fairies and butterflies in the margins of my text books.
"I still don't know my seven times table, but as I grew up I discovered that I was good at languages and music and eventually became a playwright.
"Pussycat is my second musical for schools Rockin' Robin was the first and I have just released The Kookaburra Kids."
http://www.davidspicer.com.au/author/judith-prior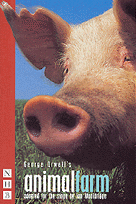 From Dominie Drama
Animal Farm: A powerful and straightforward dramatization of Orwell's enduring parable on the perils of totalitarianism, for a cast of 6 – 14, adapted by Ian Wooldridge, which remains faithful to Orwell's original, retaining both its affection for the animals and the incisiveness of its message. This edition contains production notes for schools and other groups wishing to stage the play.
Arabian Nights (RSC version)
A simple inventive re-telling of the stories from the Arabian Nights by Dominic Cooke.
It is wedding night in the palace of King Shahrayar. By morning, the new Queen Shahrazad is to be put to death like all the young brides before her. But she has one gift that could save her – the gift of storytelling. On her side are Ali Baba, Es-Sindibad the Sailor and Princess Parizade.