New Releases: We Will Rock You and Strictly Ballroom The Musical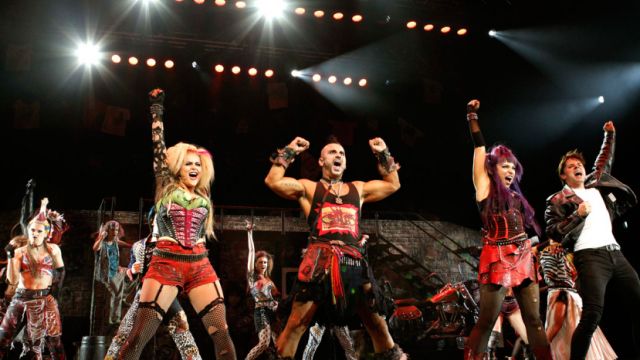 Community theatres in Australia and New Zealand will be the first in the world to stage Queen and Ben Elton's world-wide smash hit We Will Rock You.
Since 2002 over 16 million theatregoers in 28 countries have enjoyed this production featuring 24 of Queen's best known and biggest songs. The musical broke records and ran for twelve years in London's West End.
The musical has only previously been seen on professional stages or in schools.
Theatrical agency David Spicer Productions will represent the work down under, available first to community theatres in 2018 and schools in the years ahead.
"I am thrilled that the wonderful music of Queen and joyous story of Ben Elton will be heard in the superbly organised theatres of suburban and regional Australia and New Zealand, " said David Spicer.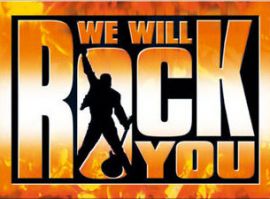 "Audiences will have their socks rocked off from Dubbo to Dunedin. I know prospective cast members and production teams are itching to practise their air guitar routine."
"I have always loved the music of Queen. For some reason I have a clear memory of my big brother coming back from a Queen concert in 1976 and showing my father the program. He said look Dad not only are they rock stars but they have university degrees!"
To express interest in staging We Will Rock You in Australia visit this page.
https://www.davidspicer.com.au/shows/we-will-rock-you
ORiGiN™ Theatrical has announced the representation of Baz Luhrmann's Strictly Ballroom The Musical in Australia and New Zealand.
Strictly Ballroom The Musical is the inspiring story of a championship ballroom dancer who defies all the rules to follow his heart. This uplifting and courageous tale originated as a stage play that Baz Luhrmann created as a student at the National Institute of Dramatic Art (NIDA) in Sydney back in 1984.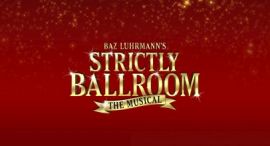 Strictly Ballroom The Musical had its Global Premiere on 12 April 2014 at the Sydney Lyric Theatre, followed by seasons at Her Majesty's Theatre Melbourne and the Lyric Theatre, Queensland Performing Arts Centre in 2015. The first UK staging premiered at the West Yorkshire Playhouse, Leeds in November 2016 directed and choreographed by Olivier Award winner Drew McOnie. The UK production will open in Toronto, Canada in April 2017 as part of the Mirvish Theatre Season.
Cast: 7 Female, 9 Male, 2 children (1 female & 1 male) + Ensemble
Featuring songs from the 1992 hit filmincluding "Love is in the Air", "Perhaps, Perhaps, Perhaps" and "Time After Time", as well as new songs from internationally acclaimed artists and composers such as Sia, David Foster and Eddie Perfect.
"We are excited to be working with Global Creatures to bring this iconic story to community theatre and schools in Australia and New Zealand," says Kim Ransley, Managing Director, ORiGiN™ Theatrical.
"I have been struck by the personal connection that so many people have with Strictly Ballroom. We have been very pleased and proud to partner with Bazmark to create a musical version of Strictly Ballroom; and it is with much excitement that we release these second class rights so that Strictly Ballroom the Musical can continue to be enjoyed by performers and audiences alike," says Carmen Pavlovic, CEO and Producer, Global Creatures.
Click here to apply to Licence STRICTLY BALLROOM THE MUSICAL