Phantom of the Opera Amateur Rights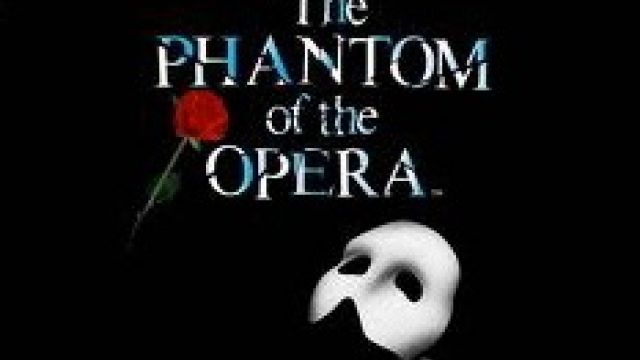 Some theatre groups are swinging from the chandeliers after securing the first bite of the cherry to stage The Phantom of the Opera in community theatre around Australia and New Zealand.
The World Amateur Premiere will be staged by CLOC Music Theatre at the National Theatre, St Kilda, Melbourne from May 10 - 25, 2013, with other Victoria productions following at Windmill Theatre Company in Melbourne in June and the Ballarat Lyric Theatre Company and Warragul Theatre Company in 2014.
In NSW, Newcastle's Metropolitan Players will lead the way in August / September, with Miranda Musical Society first up in Sydney in September 2013, then Orange Theatre Company and Tamworth Musical Society in October. In 2014 there will be productions by Albury Wodonga Theatre Company (March), Willoughby Theatre Company (April) and Strathfield Musical Society (October).
Savoyards will stage the Queensland Amateur Premiere in May / June 2013, with productions by Spotlight Theatre on the Gold Coast in October / November and Redcliffe Musical Theatre in December 2013 to follow.
Free Rain Theatre Company will stage the Canberra Premiere in August 2012. The pro-am production will star Michael Cormick and Julie Lea Goodwin.
Matt Byrne Media will present the SA Amateur Premiere at Arts Theatre from July 3-13, 2013 and Elizabeth's Shedley Theatre from July 18-27.
In W.A., Albany Light Opera and Theatre Company will stage Phantom in October, followed by Wanneroo Repertory Club in November.
Craig Wellington has secured the rights to stage the musical in Hobart.
In New Zealand, the first production by the NZ Musical Theatre Consortium, produced by Wellington Musical Theatre, plays at the St James Theatre from June 13 - 30, 2013.
Original Phantom Michael Crawford's advice for aspiring Phantoms.
Here is our earlier coverage….
Stage Whispers Magazine is pleased to be the first to reveal that the amateur rights to The Phantom of the Opera will be available in Australia and New Zealand from 2013.
ORiGiN™ Theatrical in association with The Really Useful Group have announced the amateur release of THE PHANTOM OF THE OPERA in Australia and New Zealand.
Kim Ransley from ORiGiN™ Theatrical told musical societies in New Zealand at the Music Theatre New Zealand Conference 2012 that the rights will be released from 2013.
New Zealand will be the first country in the world to have amateur productions of the show. Australia will follow soon after.
Rights for schools and colleges have already been released in the USA and UK, but not amateur theatre.
The news is sure to spark a frenzy of interest – not seen since Les Misérables was released onto the amateur market in the 1990's.
Tim McFarlane – Managing Director, The Really Useful Company Asia Pacific Pty Limited said, "After more than 25 years on stage, there are generations of people around the world who have been enamoured with, swept away by, and who are in awe of The Phantom of the Opera. It continues to be one of, if not the most popular musical of our day, with Andrew Lloyd Webber's truly magical score and the haunting story of the Phantom forever playing on every audience member's heart strings. It is a momentous occasion for many who are so in love with The Phantom of the Opera to now be able to perform it in their communities, for their families, friends and local audiences, and I am very much looking forward to seeing this masterpiece reinterpreted."
Kim Ransley – Managing Director, ORiGiN Theatrical said, "We are thrilled to be able to license the world wide premiere amateur society production of PHANTOM OF THE OPERA. This is a great opportunity for community theatre companies to produce a once in a lifetime magical experience for their members and local audiences."
With total worldwide box office receipts of over $5.1 billion including a Broadway gross of US $800 million, Phantom is the highest-grossing entertainment event of all time and the most financially successful theatrical show in history. It had been seen by over 130 million people in 145 cities in 27 countries by 2011, the most successful entertainment project in history. On January 9, 2006, THE PHANTOM OF THE OPERA became the longest-running show in Broadway history, surpassing CATS record-holding run of 7,485 performances.
Last year Andrew Lloyd Webber commented on the release of the school rights in the UK and USA.
"One of the first pieces I wrote was Joseph And The Amazing Technicolor Dreamcoat. It was originally written for a school. Later it was expanded to be a full length stage show but I still get a kick out of seeing it performed in the way it began over forty years ago."
"No way was either Cats or The Phantom Of The Opera written for schools even if TS Eliot did write his brilliant cat poems for his godchildren.
"But such is the extraordinary growth of interest in musicals at grass root level all over the world, plus the astonishing capabilities of our younger performers, that now schools, colleges and amateur societies put on productions that give professionals a huge run for their money.
"I am therefore delighted that Cats and Phantom are available to be performed by schools and colleges for the first time. Good luck and have fun!"
To Apply For Rights:
Complete an online application form here:
http://www.origintheatrical.com.au/ApplicationForm/tabid/60/Default.aspx
ORiGiN Theatrical will then contact you with more information via email. Due to the expected overwhelming response to this release, ORiGiN ask that you wait for them to receive all applications from Australia and New Zealand.
Applications are subject to owner approval.
Contact:
ORiGiN™ Theatrical:
Level 1, 213 Clarence Street, Sydney NSW 2000