Choreographing King Kong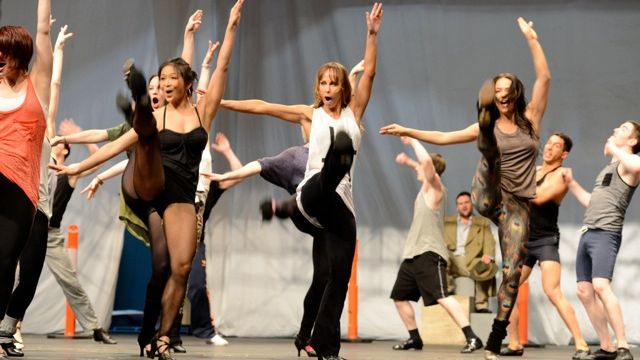 John "Cha Cha" O'Connell (Strictly Ballroom, Moulin Rouge, Enchanted) promises a wide choreography palette that includes thirties classics, Fosse-esque moments, a hint of the NY Rockettes and a nod to Beyoncé for the musical KING KONG, which premieres at Melbourne's Regent Theatr in June 2013.
It was not immediately obvious to choreographer John "Cha Cha" O'Connell that a stage production of KING KONG would require his services. But he was curious and met with director Daniel Kramer early in the show's development to hear more. "I sat down and he said, 'Look, it opens with a ten-minute Ziegfeld Follies number.' And I said, 'Oh, keep going, I'm interested …' 'And then there's the fantasy number on the boat, and then …' And I realised that there's quite a lot of choreography …"
Working closely with composer and arranger Marius de Vries (with whom he collaborated on Moulin Rouge) and director Daniel Kramer, O'Connell describes the dance numbers as "very eclectic"and has drawn not only from the 1930s but many of the dance world's innovators leading up to, and including, Beyoncé.
Developed over a series of workshops with more to come and rehearsals commencing in February, O'Connell reveals an enticing work-in-progress: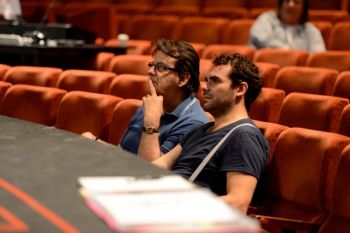 • A 12-minute full company opening number set to the classic 'I Wanna Be Loved By You', detailing Ann's arrival in New York City and Carl's search for a leading lady. A period 1930s piece with flavours of Beyoncé.
• A burlesque number in a NY club using chairs, à la Bob Fosse.
• Ann's fantasy on the boat where she is put through a makeover: a mix of Broadway meets Lady Gaga.
• A Pina Bausch-esque moment during the Skull Island ritual.
• A Fred and Ginger-style number between Ann and Jack as they are falling in love; set to minimal music.
• A 2nd Act opening with the full company, in 'Thriller'-esque mode, as Carl Denham lures them off the streets and into his Kong extravaganza.
• A Ted Shawn (a pioneer of American modern dance)-inspired abstract dance overlaid with a Broadway Rockettes flavour to open Carl's show.
The process of creating a large amount of choreography from the ground up is rare enough in music theatre today that it has been both a daunting and exhilarating experience for O'Connell. "In one sense it's a great process because there are no rules, except the ones you decide,"he says. "As a choreographer it does give you a very big palette to play with."
Working with Daniel Kramer has reminded O'Connell of a similarly creative experience developing choreography with Baz Luhrmann. "Often there's just the two of us in a room and any idea is up for grabs,"he says. "I really enjoy working with Daniel because he's very thorough and very challenging, and also he likes to be challenged."
Images: September 2012 Workshop - Dancing Girls & John O'Connell and Daniel Kramer - Photographer: James Morgan