A Year in the Life of a Stage Manager.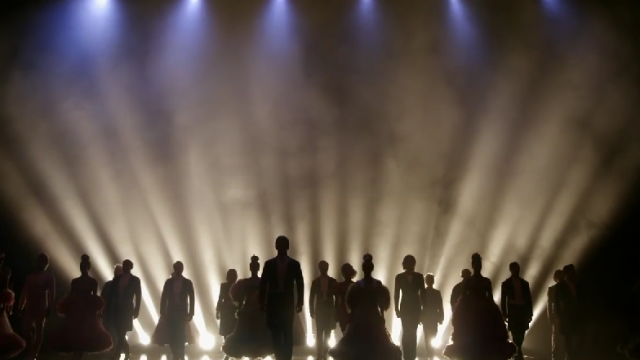 Performing Arts courses have no trouble attracting thousands of would be actors and singers to audition, but if you're after an exciting career, working backstage might be more the answer. The Actors College of Theatre and Television (ACTT) in Sydney asked two of their tutors in Stage Management what they actually get up to.
So, what do Stage Managers actually do? ACTT says everything. They are leaders, organisers, managers, artist liaisers, show-callers, babysitters, and teachers, generally all at the same time. Stage Managers are the individuals who make sure everything goes according to plan, from first rehearsals to the performance, and are imperative in creating a successful live production.
Ryan Tate is a graduate of ACTT's Advanced Diploma of Stage Management. His theatre credits since 2006 include Priscilla, Queen of the Desert, Bell Shakespeare's Taming of the Shrew, and 42nd Street. He was also Venue Co-ordinator of the London 2012 Olympic Games Opening and Closing ceremonies.
"In the past year I got to open a new Children's play, The Incredible Book Eating Boy at the Sydney Opera House before touring it up the East Coast. I returned to start onDaylight Saving, an Australian play by the late, great Nick Enright at the Eternity Playhouse with a fantastic cast.
"Next was a children's puppet show, Charlie & Lola's Extremely New Play, which we toured to Melbourne and Perth over summer. I'm now approaching 80 shows as Deputy Stage Manager on Strictly Ballroom The Musical (directed by Baz Luhrman) in Melbourne, and many more to go."
Farlie Goodwin trained as a Stage Manager at The London Academy of Music and Dramatic Arts. Here's a snapshot of Farlie's past year.
"I was recently offered a 'Job of a Lifetime', as Stage Manager on the Russian Opera Eugene Onegin, for a national tour of Norway, working for a wonderful company called NOSO (Nord Norway Opera and Symphony Orchestra). My first thought was "Brilliant, I get to be paid to travel in a new country – a holiday!" My second thought was "How am I going to understand the language and be able to do my job correctly?" which caused no small amount of fear.
"On the first day I realized that 90% of rehearsals would be in Norwegian and, very quickly, that stage management in Norway is not the same as in Australia. I had to train the director, the performers and the creatives in my way of stage management. This caused some tension, especially dealing with a second language, but ultimately it resulted in great appreciation of stage management, communication and the ability to overcome challenges.
"I can now confidently say that music is an entirely international language, understood by all. It was an experience of a lifetime because I got the opportunity to share my love of stage management, to work with amazing international performers and, of course, have a great holiday in Norway. I'll be going back next year."
ACTT's Advanced Diploma of Live Production and Management Services will prepare students for all manner of theatre productions, large-scale events, such as the Olympic Opening and Closing ceremonies that Ryan worked on, to festivals, galas and corporate functions. More importantly, it will teach invaluable skills in management and communication that can be applied to any job in any industry.
Click here to read our free online Directory to Performing Arts Courses 2016