All the World's Their Stage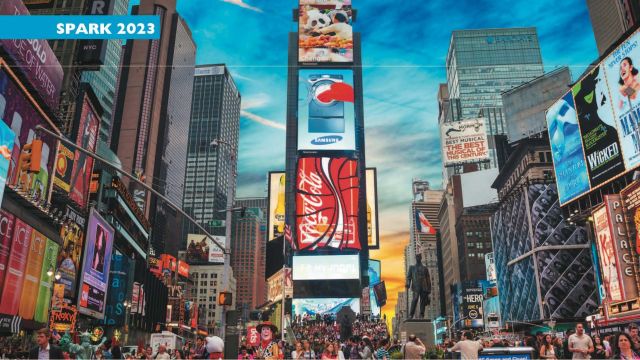 The long-awaited resumption of overseas Performing Arts excursions for students marks a return to normalcy, where teachers can provide opportunities for students to reconnect with their passions and to explore new cultural experiences. Shane Bransdon from Travel Gang reports.
For young performers, overseas excursions provide a platform to showcase their talents and to receive feedback from professional artists and industry experts. This exposure can help to further their careers and to establish new connections within the industry.
Drama students from Mackillop Catholic College, Warnervale, located on the Central Coast of NSW, are preparing for a tour to Los Angeles where they will participate in the Disney Imagination Campus performing arts program. The highly anticipated event is bringing with it a sense of hope and renewal after the devastating impact of the Covid-19 pandemic. Teacher Sharon Baird said, "after the challenges of remote learning and the halt to extra-curricular activities, this tour provides a much-needed chance for our students to re-engage while growing as artists and performers."
Recognising the benefits of overseas drama tours to provide opportunities for students to see world-class performances and to learn from the techniques and styles of professional artists, Chantel Monro, Head Teacher of Drama at Cranbrook School, will be taking her students to Japan and England in September. "The Drama tour we have planned will be an invaluable, hands-on experience, offering students a unique insight into the performing arts and helping to build their skills and confidence," explained Ms Monro. "Our students better understand the curriculum content through a lived experience."
Sydney based youth theatre academy Fantasia Showstoppers has a Musical Theatre tour planned for students and their families to London and Paris, where they will undertake workshops with West End performers and acting classes at Shakespeare's Globe Theatre.
Group director David Catterall said, "Our young performers are looking forward to the chance to learn new techniques and styles, enriching their own artistic practice." Similarly, Tahnae Luke, who is chaperoning 40 students from Newcastle to New York in April, acknowledged, "Overseas performing arts excursions offer a chance to experience new and diverse forms of artistic expression." This exposure to new cultures and ways of life can broaden perspectives and help to foster greater understanding and appreciation between different communities.
Youth theatre tour specialist Travel Gang has heralded the return of overseas excursions as a time for celebration. Daniel Stoddart from Travel Gang said, "It's time for the arts to reclaim their place at the forefront of our cultural lives. Let us embrace this opportunity to inspire our students and open their eyes to the world."
Whether you want your students to experience Broadway or undertake workshops in the techniques of Frantic Assembly or Complicité, the team at Travel Gang can use their connections with teaching artists around the world and custom design a Performing Arts tour for your students.