Paris Fit-Out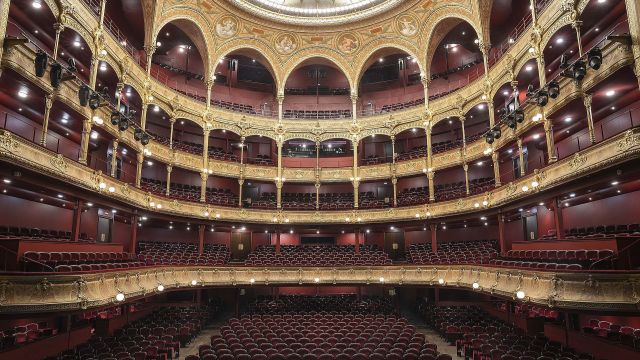 Riedel Communications has announced that the landmark Théâtre du Châtelet in Paris has adopted a full suite of Riedel's award-winning communications and video signal routing solutions. Riedel's Artist digital matrix intercom, SmartPanel user interface, Bolero wireless intercom, and MediorNet real-time network ensure crystal-clear crew communications and video distribution during Théâtre du Châtelet performances.
Located in the 1st Arrondissement on the banks of the Seine, the Théâtre du Châtelet was built on the site of a small fortress and opened in 1862. In its current configuration, the auditorium seats 2,038 people and plays host to a broad range of opera and theatre performances, concerts, and events such as galas and award ceremonies. The Théâtre du Châtelet recently underwent a major renovation, including an update of the entire networking and communications infrastructure, and settled on the Riedel solutions after its evaluation process.
"For this upgrade, future-proof systems were extremely important. That's why we took our time with testing; we were looking for solutions that can accompany us for the next 20 years," said Stéphane Oskeritzian, Head of Sound, Théâtre du Châtelet. "We chose Riedel not only because their solutions performed the best in our tests, but also because we were searching for a solid partner."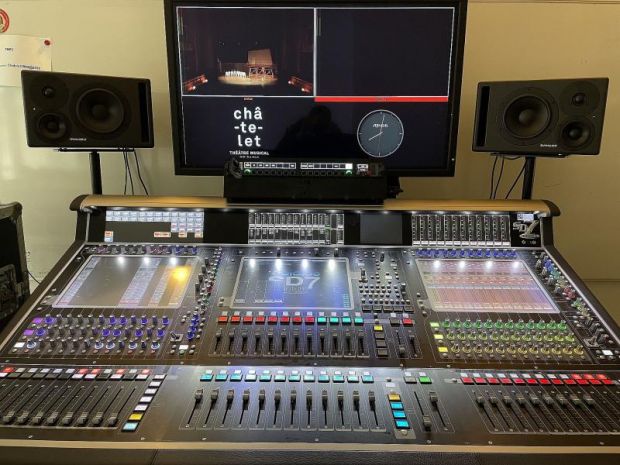 The DECT-based Bolero wireless intercom system provides the ideal crew communications solution for a historic facility such as the Théâtre du Châtelet, in which traditional UHF intercoms are no longer practical. With only eight antennas serving 35 beltpacks, Bolero delivers clear and reliable comms and maximum coverage throughout the five-story theatre, including the auditorium, studios, and rehearsal spaces.
Oskeritzian added, "We wanted to cover our entire facility — a lot of space — with a minimum of antennas. After our extensive testing of the leading wireless solutions on the market, Bolero was far and away the best at meeting that challenge. We also tested and reviewed every other aspect of these systems, such as haptics, feature set, and the beltpacks' ease of use. The verdict: Bolero is outstanding!"
Riedel has numerous theatre customers in Australia and their team in Sydney is available to consult on any solution query on 02 96691199.