Selling Tickets – Full House Marketing Ideas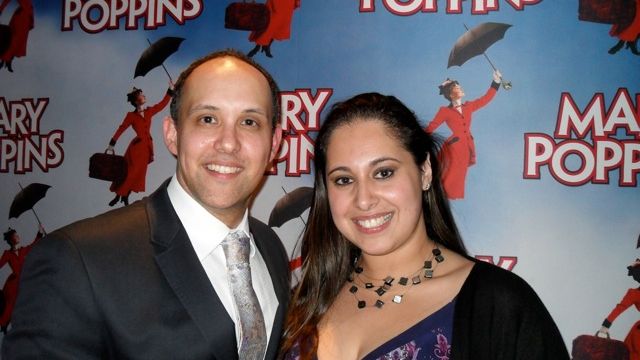 Looking for new and innovative ways to promote your upcoming show?
Can't afford to spend much on advertising?
Finding it hard to attract new audiences?
Stuart Hendricks and Nikol McKail (pictured) from Hal Leonard Australia Pty Ltd have some marketing tips to help community theatre groups breathe new life into your existing marketing plan.
There are four P's when it comes to selling a show: Product, Price, Placement and Promotion. These most common forms of marketing are well known to us all. Direct mailing to a known list of former clients is a reliable way of reaching your existing audience. If you are one of our larger community theatre groups, a subscription brochure is a great way to market your whole season of offerings and enables you to leverage lesser-known shows against those that are stronger and better known.

If you are advertising with local newspapers or radio stations, you need to constantly monitor how successful they are. It is imperative to ensure your advertising dollar is bringing you the return you need. A "call to action" is an effective method of assessing the success of your advertisements. It assists you in monitoring which advertising avenues work best. To do this, you may want to include in your advertisement a ticket giveaway or discount offer, or possibly even a free program or drink coupon. You can then monitor the response of this advertisement and use this in your future planning.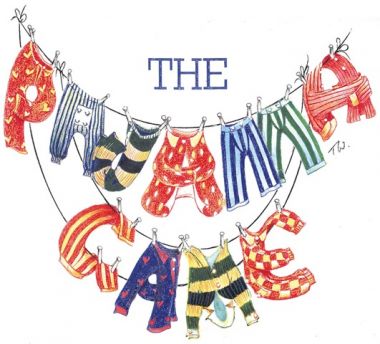 Beyond this, there are many ways of getting free marketing and publicity opportunities. These can be divided into the following categories: Strategic Alliance, "Gotta Have a Gimmick" and Social Media Marketing.
A Strategic Alliance is when two or more businesses combine resources, capabilities and core competencies for a set period of time or for a particular project. This will enable your theatre company to gain a competitive advantage through access to your partner's resources, including their audience database, their technologies and most importantly, their people - who may bring skills and expertise currently not present in your committee. In the process, these partnerships can save time and boost productivity; allowing you more time to concentrate on other opportunities and the business of putting on a show.
For a community theatre group, there is great benefit in joining forces with other related activity groups such as a ballet school, a choir, an orchestra, primary school or secondary college.
Here are some examples of how to join forces specific to shows:
Community choirs could be added to such shows as Miss Saigon ("This is the Hour" & "Bui Doi"); Children of Eden (this show can include both a concert choir and a gospel choir to expand the large ensemble numbers); and how magnificent would Ragtime sound with the "Opening Number" and "Till We Reach That Day" sung by combined choirs of over one hundred singers? You could even invite a local Gospel or Jewish choir to join the cast, and welcome a whole new community to your theatre.
A Little Night Music andSweeney Todd are wonderful shows to combine with your local Opera Company or, similarly, you may wish to invite a number of local celebrities to join your cast of Follies.

If you staged Strike Up the Band or Kismet, why not save on the expense and time of obtaining a large orchestra and invite your local community orchestra to join with you.
Many shows have wonderful dream ballets or featured dance numbers. Why not invite your local dance school to provide the dream ballets in Bye Bye Birdie (which has two dream ballet sequences), or your local ballroom dance school to assist you in the "Havana Dance" in Guys and Dolls?
Local schools are also a good resource and pool of talent which help you to attract a large and supportive family audience: parents, grandparents, teachers and school friends. Why not cast your juvenile leads in Oliver or Annie from your local primary schools?
Local businesses are also good potential partners. You could join with local restaurants, bakeries, photo studios or even various social clubs.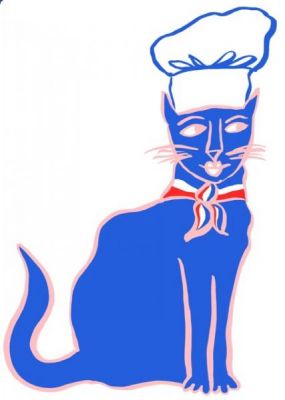 For instance you could stage Sweeney Todd in association with a local bakery or pie shop; providing not only advertising within their shop, but novel food to be served during interval. A bread shop or French patisserie or restaurant would be a good partner for presenting Stephen Schwartz's The Baker's Wife. If dinner theatre is your specialty, why not ask your local restaurant to cater for your show, or stage a performance in their restaurant?
Local photographers can be a wonderful partner for many, varied reasons. They can do cast photos shoots for program biographies and production images in return for photo credits on all your promotional materials, as well as advertising their photographic studio in your programs and foyer displays. They may even wish to offer a photo session / glamour photo shoot to one lucky raffle winner. For example, for the last professional revival of Pippin in Sydney, the producers chose to use glamorous photos for big impact, similar in style to the famous photographer Annie Leibovitz. This brought a whole look and life to this classic show.
If your play or musical has a literary bent, then a local book store could be a good partner. Oliver!, Seussical, The Lion Witch and the Wardrobe, Little Women, Jane Eyre, Les Misérables, Dracula and Jekyll & Hyde all provide the springboard for this partnership. You may wish to have point of sale displays, in-store performances or perhaps even turn your regular flyer into a bookmark and have the bookstore include one with every book purchase.
Fashion designers are a lesser-used collaborator, but one important not to overlook when staging shows like Follies or The Pajama Game. Picture your grand dames entering the stage in "Beautiful Girls" wearing local designer's evening gowns. Melbourne's The Production Company took this to another level by asking sleepwear-king Peter Alexander to give his support to their production of The Pajama Game on all advertising, and, in turn, he used the finale of each show to display his current season's collection.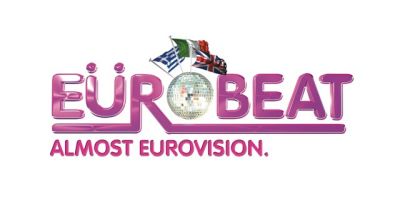 Some shows lend themselves to social club events. For instance with The 25th Annual Putnam County Spelling Bee you may like to approach a club and offer them the opportunity of including some of their members in the audience participation sections. Eurobeat – Almost Eurovision is also a fun choice, and the entire audience are divided into countries and have the chance to vote the winning act.
Gotta Have A Gimmick.
Celebrity endorsement is a great plus. A recent production of Side By Side By Sondheim cast a glamorous local newsreader to narrate their production. It is much easier to get press coverage if you have a celebrity in the cast. Many shows have small cameo roles that can easily include a local celebrity, for instance, the Mayor in Bye Bye Birdie could be played by your local politician, principal or personality.
A recent Victorian production of The Full Monty chose to cast a community footballer as the cameo professional stripper, Keno. This assisted them reaching an entire new network of people, not previously "theatre-goers".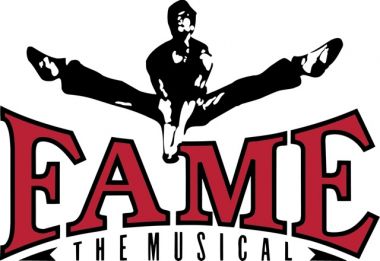 A great gimmick is to link your show to pop culture. In Fame - The Musical, producer John Frost cast a number of roles with contestants from previous seasons of So You Think You Can Dance. He also tied into the reality TV show The Ultimate School Musical - Fame. This involved a Melbourne school putting together a production of Fame – The Musical with two lucky students winning the opportunity to dance in a performance of the professional touring production. Why not run your own, or link in with a local dance competition or eisteddfod to cast your next dance show?
Flash Mobs are another gimmick to be considered, no matter how ambitious this may seem at first. Oprah received huge press when over 20,000 people turned up to dance to a song promoting her season launch. The participants learnt the steps on instruction videos sent out on You Tube. Perhaps a local theatre could put on FlashMob Dance at a shopping centre to create hype and media attention. Naturally, you would need to seek the appropriate permission before doing this.
Another way of getting your audience to participate in your production and finding a new marketing angle is to hold a 'Sing-a-long' performance. You could print the words in the program, allowing everyone join in for the big chorus numbers.
A nice way of promoting a show is by supporting a charity. For Rent, why not support an AIDS awareness organisation, or for Spring Awakening you could find a group providing awareness of teenage suicide and prevention. You could add to this by having bucket drives at the end of each performance, where your audience could also get photographed with their favourite cast members. This not only raises money for these important charities, it also gives you another way to connect with your audience and display your community spirit.
Social Media Marketing.
In recent years we have seen a major shift in the theatrical world with how communities connect with each other and acquire information. Since the development of interactive media we have seen the massive growth of social networking websites like Facebook, Twitter & LinkedIn. A bit of trivia – according to Facebook: there are currently more than 500 million active users, 50% of active users log on to Facebook in any given day, an average user has 130 friends, and people spend over 700 billion minutes per month on Facebook. So clearly this is a medium not to be ignored when planning your marketing strategies. If you are not already utilizing these platforms, you may like to enlist the help of your younger committee members. Always remember that the primary aim of these tools is to drive people to your website to buy tickets to your shows, share successful reviews and relive the memories. Some of the most valuable aspects of social media marketing is that it is cost effective, environmentally friendly and, as previously stated, has a massive outreach to the greater community.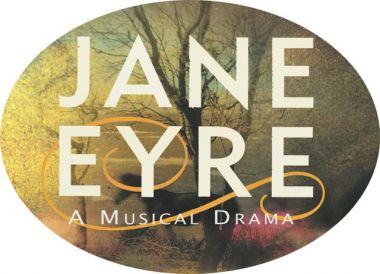 These social media sites can also be forums for special offers available only to Facebook "friends". You may also like to generate positive "word-of-mouth" and entice audience to comment on your page (and production): "Tell us your favourite performer in the show and why." or "What was your favourite scene in the show?" are some examples of ways to generate a buzz around your production and your theatre company in general.
There are many other benefits to your theatre company. Your online presence will assist in building awareness of your company. If you are presenting a new, or lesser-known show that has no previous track record in your community, such as Spring Awakening, you can educate your audience by posting a YouTube clip to your wall. This could be a song or interview with the composer, a cast recording session, or official promo reel. You can find many of these official videos on YouTube channels like: Broadway.com or a particular show's YouTube channel.
Despite this comprehensive list of marketing tools, there are always many new avenues that you may wish to explore and tailor to your specific community. See you at the theatre!