TryBooking - Theatre Ticketing Made Easy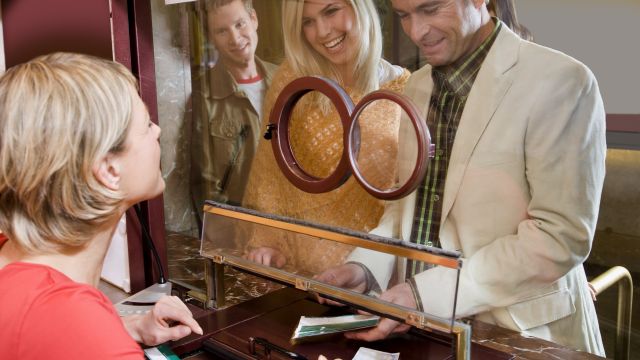 Australian based ticketing platform TryBooking is growing in popularity within the theatre industry and has expanded its services to allow event organisers to sell tickets in person at their Box office, to complement their on-line platform.
"It's time to start selling tickets online! Get rid of the admin and paperwork from manually booking and printing tickets, not to mention chasing up on payments before the show," said TryBooking's Managing Director Jeff McAlister
"Simply create a customisable event page for your show and have patrons conveniently book tickets online or add our Box Office via an EFTPOS terminal to manage in-person ticket sales. Use the check-in app to scan in ticket buyers as they arrive, monitor sales and check-ins in real time," he said.
TryBooking recognises that theatres exist through the support of their communities and offers fundraising pages. It provides an option for venues or performers to run registrations, create fundraising campaigns or just take donations. They're still free for free events.
Fees remain at 2.5% and a $0.50 fee per ticket. There is no tiered pricing or subscriptions. The option exists to pass all these fees on to patrons or to 'absorb' them all within the ticket price.
TryBooking is trusted by 1,500+ local theatres and performers. It supports theatres across Australia and New Zealand like Forge Theatre, La Mama, Signet Theatre, MC Showroom, Camden Civic Centre and the Theatre Guild.
The events page at TryBooking.com receives a significant volume of potential ticket buyers looking for theatre events. Having a theatre event appear on the "Events Near Me" section helps drive additional sales.
One venue which switched to TryBooking is the Ararat Performing Arts Centre in Victoria. The Assistant Director Russel Potter said theatre goers love the convenience of the service.
"With our online seating plans they tend to purchase earlier to choose the best seats. We have a link on our website, so as soon as a show is listed, people can click the link and book their tickets," he said. "TryBooking has provided exceptional service and support and a first-rate product that improves both our ticketing process and our customer communication."
Jeff McAlister says with 15+ years' experience working with local theatre groups, performers, and venues "we have the knowledge and expertise to assist your business and take your operations to the next level."
Head to TryBooking today and sign-up to try out the system. Contact them at 03 9012 3460 or info@trybooking.com.
https://www.trybooking.com/info/industry-theatre