Is your temporary stage an OHS time bomb?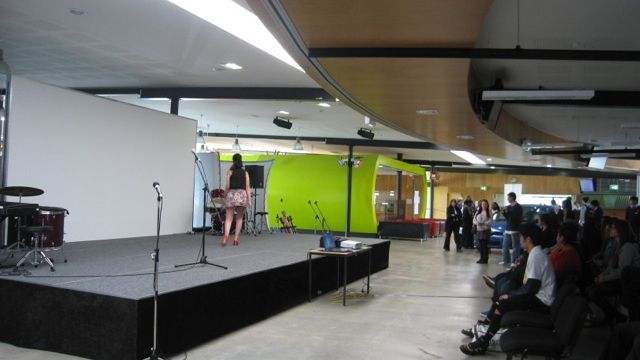 If your school or theatre company has an old chipboard handmade set of staging, the chances are it is very heavy to lift and doesn't meet current safety standards.
Kelvin Harman of Power Stage has seen many that fit this category in his forty years touring schools and regional centres. 'In the early seventies while on tour with the Magpie Theatre in Education team in country South Australia, the team got so tired of having to lift heavy, and often broken, stages around before they could set up, I said to the director, why don't we build our own lightweight stage and take it with us?' Kelvin said during a recent interview.
And so the first Power Stage was born. Today, after several evolutions, it is a very different product, made from structural strength, lightweight aluminium framing and carpeted plywood infills.
'We keep up with all the latest Australian standards in design, ergonomics and OH&S'. Mr Harman said. I asked him about what schools should look for when choosing staging system. His advice boils down to three key points:
• Check that it meets Australian Standards for strength and manual handlin
• Make sure it is flexible system that can be used in a variety of ways for varying needs of:
dramatic performances
catwalks
choir risers
instrument podiums
• Look for one that packs away easily and stores in the smallest space possible, preferably using wheels to move it around to reduce handling issues.
'If you had a staging system that was light, easy to use and store and met all the appropriate standards; setting it up and using it could become an educational tool rather than a wearisome and possibly dangerous chore.' added Kelvin.
'Power Stage can provide a professional staging system to suit individual needs. One that meets all of these checkpoints, is competitively priced and offers an ongoing strategic partnership with a leading Australian expert in the field.'
Power Stage can be found at www.powerstage.com.au
Linnet Hunter
Image: Power Stage at Harvester Technical College, Sunshine VCAL Expo