Steel City Theatre Soars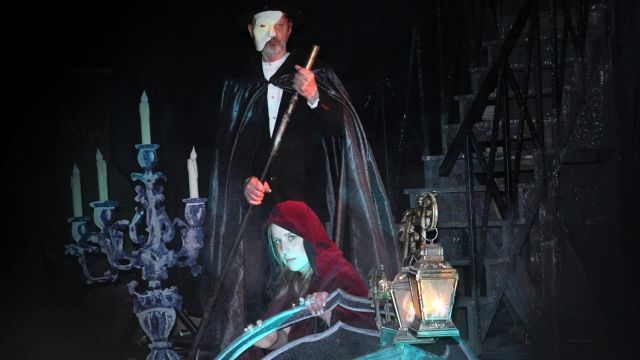 From humble beginnings as a play-reading group in 1956, South Australia's Whyalla Players is celebrating its 60th anniversary in style during 2016, with an ambitious musical that will fly as high as the city's steel works.
The Whyalla Players have entertained thousands of theatre-lovers in Whyalla and surrounding areas through a continuing program of musicals, plays, pantomimes, theatre restaurants and other activities.
Many aspiring actors, singers, dancers, musicians and technicians have been provided with the opportunity to develop their talents. For some, the skills gained have contributed to a sense of personal fulfilment, while for others they have provided a stepping-stone to future theatrical careers.
Among those the Players proudly claim as "one of their own" is pianist Leigh Harrold, now based in Melbourne, who returned to Whyalla earlier this year as a special guest and performer as part of the society's anniversary weekend celebrations. Leigh has appeared throughout Europe, North America, Africa and Australia as both soloist and chamber musician, including concerts at Australia House in London, the Royal Academy of Music and the Mozarteum in Salzburg.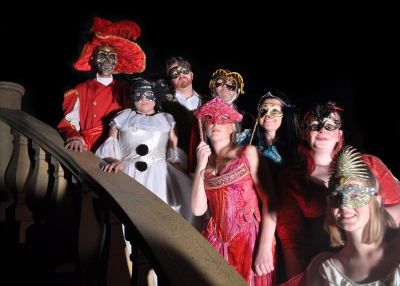 Former members travelled from Adelaide and interstate to be part of the historic occasion, which included a meet and greet, Diamond Jubilee Dinner and farewell brunch.
Long-time society member and President Glenise Smith paid tribute to "those hard working, dedicated committees, life and general members, sponsors and audiences who have supported the Players over the decades and contributed to the company becoming the respected premier community theatre group that it is today, presenting quality productions."
The Whyalla Players' repertoire has featured productions popular with community theatre groups. Like many, its first foray into musical theatre was a season of Gilbert and Sullivan. In 1958 it staged Trial by Jury. The first pantomime was Santa in Space in 1992, followed by the first theatre restaurant, Bail'em Up Cobbers, in 1999.
The society has been well supported wherever it performs; in the early days at the city's former Institute building, then in the Middleback Theatre, built and opened in the mid-1980s, and at the various other venues within Whyalla and regional towns for its theatre restaurants and one-act plays.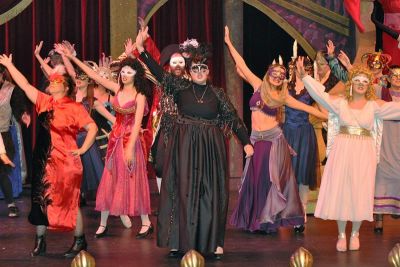 Like all theatre groups, without producers, directors, lighting and sound people, set construction and the invariable assortment of crew, gophers and administrators there simply wouldn't be a show or an organisation.
Like most other societies, the Whyalla Players has had to face changing times as audiences have higher expectations, particularly relating to the staging and professionalism of shows.
In recent years, the group has entered a new era of challenges by taking on productions of Andrew Lloyd Webber's Cats and The Phantom of the Opera, and in 2016 celebrates its Diamond Anniversary with Mary Poppins.
When Cats was presented in 2011, the Players hit a new level of endeavour in sets, costumes, singing, acting and overall presentation with standing ovations from the three packed houses of almost 1,500 theatre-goers.
In June 2012 a committee member became excited when he read that The Phantom of the Opera had been released to amateur theatre groups in Australia. That was the start of an amazing journey of researching, reporting, budgeting and logistical studies as to how the Players could successfully stage such a production.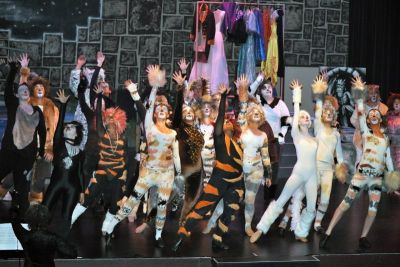 What followed was, without a doubt, the Players' biggest ever undertaking.
Ron Hay, who put forward the idea with a passion, took on the role of producer and subsequently played the Phantom. One of his goals was to cast the show from within the region and this was achieved. A significant sized production team was put together and special sponsors signed up to ensure the "green light" could be given.
Requiring massive, specially designed sets, not to mention the colourful costumes, an early decision was made to utilise those created by CLOC Musical Theatre, together with their associated technical knowledge. The production was also very fortunate to gain support from Timothy Sexton, CEO and Artistic Director of State Opera SA, who guided the cast through their musical needs.
Then, for the first time in the Players' history, the traditional season (generally of three performances) was extended to six due to the cost of staging the show and the need to generate sufficient income to pay all the bills. The end result in November 2014 was six magnificent houses and six standing ovations.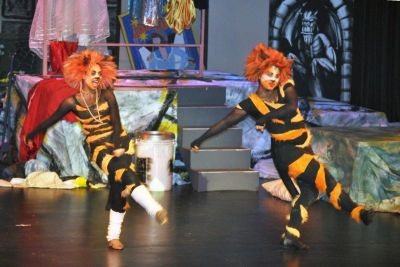 The bar had been set so high that there were doubts as to whether it could be raised any higher, but such speculation was put aside with the decision to celebrate the group's 60th Anniversary by taking on Mary Poppins: The Musical.
After successfully bringing Phantom to Whyalla audiences, Ron Hay was given the task of producing Mary Poppins, which he regards as equally challenging, with another season of six performances at the renamed Middleback Arts Centre from November 18 to 23. With rehearsals requiring the best part of a five-month commitment, a continued involvement with CLOC to bring in their sets from interstate, and using extensive projection backgrounds for the first time, the Whyalla Players plan to give the city and regional audiences another top show.
Mary Poppins: The Musical will certainly be a huge undertaking for a regional community theatre group, but the satisfaction of delivering an outstanding production is the only reward members seek.
And Mary will fly – another technical first.
Sixty years of achievements is an outstanding milestone for any theatre group, but even more so for one located almost 400 kms from Adelaide. The Whyalla Players now look forward to many more magical times ahead.
Images from The Phantom of the Opera and Cats (photos - Val Van Genderen)
More Community Theatre Reading