A Tale of Two Community Theatre Companies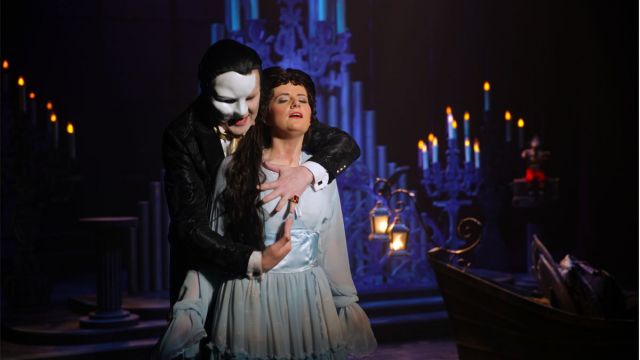 What makes great community theatre companies tick? David Spicer profiles a small country theatre company, the Quairading Curtain Raisers in Western Australia, and compares the way they do show business with Melbourne giant CLOC, celebrating their 50th anniversary and 100th production in 2014.
In 1993 a group of farmers, shearers and teachers in Quairading, a small country town 167 kilometres east of Perth, decided they would put a on a show.
"The first one was Calamity Jane and the profits went to providing new stage curtains for the Quairading Shire Hall," says Rowllie Mellor.
Thus the name Quairading Curtain Raisers (QCR) was born.
In 1964 members of a local church in Melbourne staged The Pirates of Penzance, forming the Cheltenham Light Opera Company, now known as CLOC.
"They performed in a tiny little church hall on a postage stamp sized stage, with absolutely nothing," says CLOC's Grant Alley.
Decades later both companies are thriving, producing shows which entertain their local audiences and make profits that are re-invested in local facilities.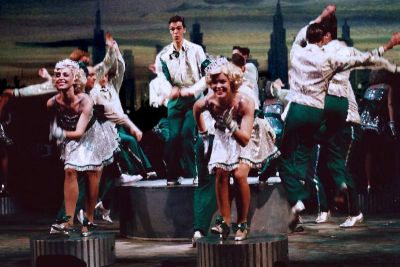 The secrets of their success are similar, despite the huge gulf in facilities and budget.
The QCR operate out of the local hall, which they have to share with other community groups whilst their season is on. They have to set out and pack up the chairs every night and lift the piano from the stage and back again to make room for badminton.
"In all those years of that we did not drop it once," boasts Rowlie, although he coyly admits that his role is supervising the lift.
At CLOC the pianos move around the stage by themselves. For their production of The Boy From Oz the piano zoomed around by radio remote control.
CLOC rarely gets change from $250,000 for a production and for their 2013 Australian community theatre premiere season of The Phantom of the Opera the budget was considerably more than that.
"We had chandeliers which rose up and crashed down, a boat which ran across the stage, all radio controlled, and a candelabra which magically appeared and flickered," says Grant Alley.
He hastened to add, "nothing went wrong."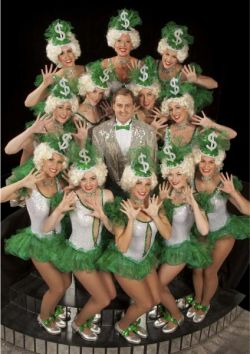 The whole set is now touring Australia.
The QCR's most recent production was The Great Australian Rock Musical. The budget was $8000. The fanciest feature was a car that was rolled around the stage. It worked a treat except for one night when "the bloke who changed gears (accidentally) ripped the gear stick off the column."
No doubt it got a big laugh.
Both CLOC and QCR have the same criteria for selecting which show to stage. That is what will appeal to their audience, not necessarily what appeals to members of the committee which selects the show.
QCR stages their shows dinner theatre style. They want comedies, with some music. The Great Australian Rock Musical fit the bill because it's a comedy partly set in a country town.
"We had a farmer playing a shearer. We had lots of laughs during the rehearsals," says Rowllie Mellor.
At QCR "everyone is involved. You get a part, do backstage, do the props."
This is where CLOC is different. Members of the committee are not encouraged to appear on stage. They set the direction and policy for the company, whereas a production team puts the show on.
After travelling around Australia, Grant Alley believes this issue is the biggest potential trap for clubs. He says running a community theatre can't be about trying to get your face on stage.
"They are doing it for themselves and not their potential customers. It's all very well being arty-farty, but someone has to pay the bills. Unless you are Opera Australia, where the Government gives them money to throw away, you have to provide a product they (the audience) want and the ability to sell it to them."
He says the CLOC audience, now at the 783 seat National Theatre St Kilda, wants "entertaining, light happy dancing productions. If you do a serious show (he nominates Man of La Mancha and Sunset Boulevard) you need to be damn sure you are in a financial position to cover it."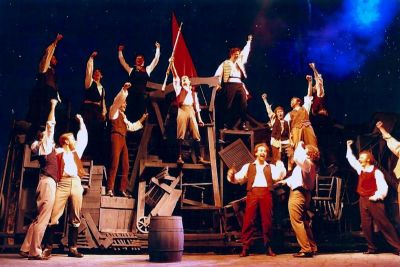 CLOC's first production in 2014 is 42nd Street and they are sniffing around for some more premieres in the years ahead.
Grant Alley, a former executive with Coles-Myer, takes the business side of things to an extraordinary level. He's been on the CLOC committee for 45 years. Others have clocked up 30 years or more.
"Being a volunteer or not for profit organization we are still running a big business. We are managing 300 people a year. What would their salaries be?"
He describes himself as "effectively running a multi-million dollar business with finance, logistics and catering needs. You need procedures in place otherwise you are putting out fires after they have burnt you down."
By any benchmark it's a success. Profits from productions have been put into local facilities. There is CLOC Works, a shed where the company builds sets that are used around Australia and New Zealand, a costume hire facility and now they have a long-term lease on rehearsal facilities which they upgraded to include a kitchen and air conditioning for the comfort of their members.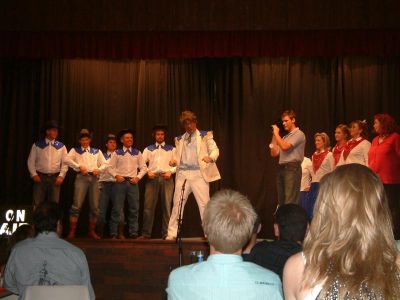 Grant says the executive is now focused on further developing the CLOC brand by putting on shows at a consistently high standard and concentrating only on their core tasks of putting on two shows a year.
"There is no such thing as amateur theatre when you have paying customers."
At a different level QCR is just as successful. They have made profits of well over $20,000 over the years, which have not only gone into upgrading their theatre but also the local aged and sporting facilities.
Likewise they have experienced people on their committee and cast who have stuck around for the long term. Rowlie Mellor is a retired school Principal.
"The Curtain Raisers has unveiled many talented actors and singers from within our community, about eight of whom were in the original show. We are also able to bring many younger members of the community in to perform and to provide the backbone for future productions," he says.
And they've had lots of fun along the way. Audience participation and dressing up is encouraged. The most colourful was during The Best Little Whorehouse in Texas.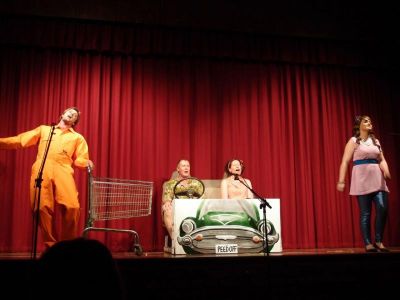 "During rehearsal I don't feel confident and start to worry will we ever get this show on the road, but then everyone learns their lines and it moves together."
Likewise Grant Alley allows for some fun. What grown up boy wouldn't like a shed to build all those remote controlled toys and sets, then watch them work on a big stage.
Originally published in the January / February 2014 edition of Stage Whispers.
Images from top: The Phantom of the Opera (CLOC), 42nd Street (CLOC - 1996 production), Tim Cant with the Money Girls in CLOC's 2014 42nd Street, Les Misérables (CLOC), The Best Little Whorehouse in Texas (QCR) and The Great Australian Rock Musical (QCR).
More Reading
CLOC's 100th show, 42nd Street