Venice Inspires Physical Theatre.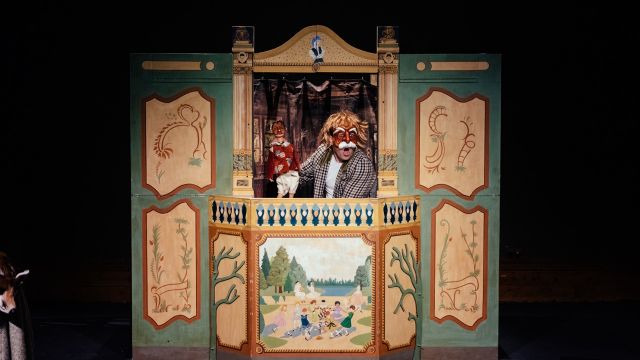 Stage Whispers chats to Rosa Campagnaro, the founder and director of Make A Scene, a theatre arts education company specialising in Commedia dell'Arte performances and training in schools.
Stage Whispers: How did Make A Scene start?
Rosa Campagnaro: I was inspired to start the company in 2003 while visiting Venice, my father's hometown. I stumbled across Venezia InScena, a school dedicated to Commedia dell'Arte, and here my passion began. The training continued with Norman Taylor (Jacques Lecoq technique) and Giovanni Fusetti (Bouffon) – teachers who have greatly influenced my approach to theatre training and performance.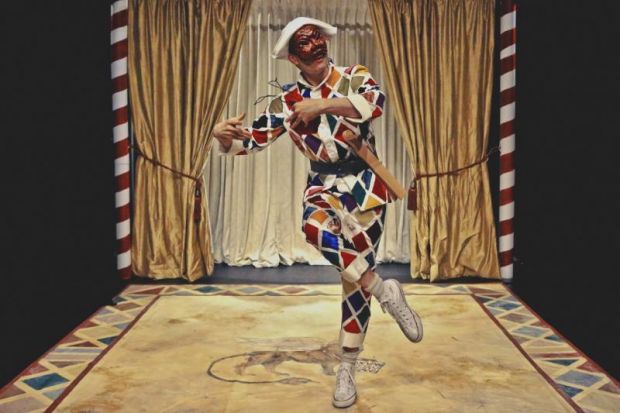 SW: How are you coping in 2020?
RC: It's actually our 10th year anniversary and despite the challenges we're facing as a result of Covid-19, we still have lots to celebrate: incursions to hundreds of schools, a company of super talented performers and two published plays through Currency Press. We may be in #iso but we're using the time for #inspo – getting ready to take off once restrictions lift. In the meantime, we've been busily creating teachers' resources and the word on the street is - they're pretty fabulous! (see testimonial)
SW: Can you explain how incursions support learning?
RC: Our shows and workshops tick all the boxes for commedia: exaggerated stylised physical comedy, audience interaction, improvisation and use of mask. Students experience performances with high production values by skilled professional actors - it is accessible, inspiring and encourages students to try it out themselves.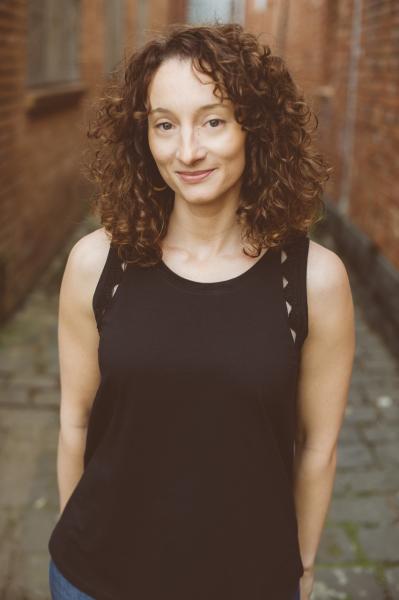 SW: Tell us a little about your solo adaptation of Collodi's Pinocchio.
RC: We are proud of this show that features commedia conventions and masks. A fantastic team brought their expertise to develop this magical piece, with original music and a whimsical interactive set. The show works for primary and secondary students - with lessons on empathy and resilience, and for older levels – lots to analyse about the creative playmaking process.
SW: How do the performances apply across the school curriculum?
RC: The skills learned through commedia are transferable to other styles and there are opportunities for cross-curricular learning and group-based projects: studying and making masks in Art; looking at the style and culture in History; or learning the Italian language through visual storytelling and gesture. In English, students can write commedia playscripts they've developed through improvisation, or study the choreography of commedia as a form of Dance. We're also all about supporting teachers with professional learning sessions, our publications and teachers' resources.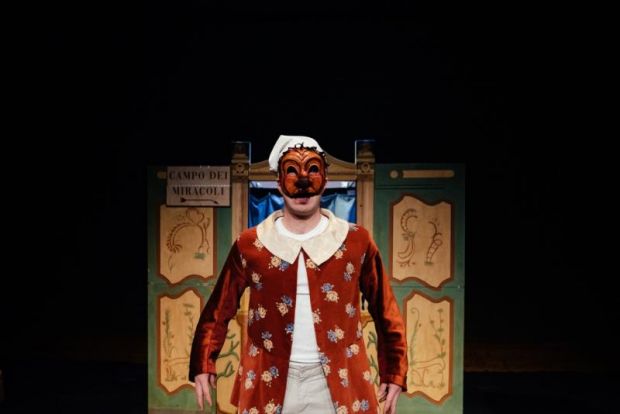 Citations:
"Campagnaro's credentials as a physical theatre practitioner and expert in Commedia dell'Arte are impressive and the Australian theatre scene is reaping the benefits of her fantastic artistry." (Stage Whispers)
"I purchased the digital pack for $60 and PEEPS I can't rave enough. The package has links to professional clips by the actors showing individual physical offers based on the lesson plan. It is well laid out into 14 lessons... that is less than $5 a lesson ready to go, with questions, clips, activities, and deep contextual knowledge. I am supporting my students learning and a small independent theatre company." (Andrew Benson at Newtown High School for the Performing Arts)
"…a fine introduction to Commedia dell'Arte" (The Age)
Facebook: @makeascenetheatre
Instagram: makeascene1
Images: Jasper Foley as Geppetto in Make A Scene's,Pinocchio. Photograph by Lisa Businovski. Christian Bagin as Truffaldino in Make A Scene's,The Servant of Two Masters at La Mama Theatre. Photography by Lisa Businovski. Rosa Campagnaro. Photograph by Alex Motta. Jasper Foley as Pinocchio. Photography by Lisa Businovski