Accelerated Music Theatre Degree Now at AIM Melbourne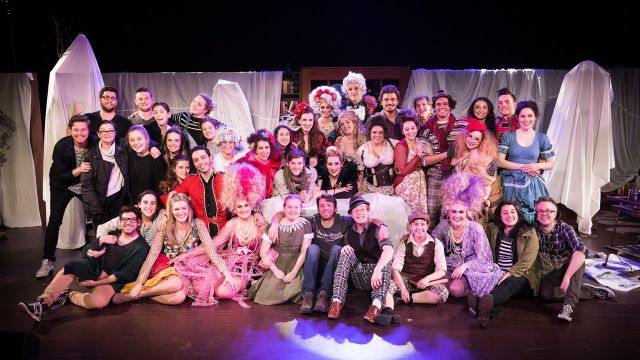 The Australian Institute of Music (AIM) has announced that from 2017, the Bachelor of Music (Music Theatre) will be offered at the Melbourne Campus at 120 King Street. Applications are now open to commence studies in Trimester 1 on 23 January 2017.
AIM began in 1968 as Sydney Guitar School and has since grown to become one of Australia's leading tertiary music institutions. AIM's Music Theatre course has been offered since 2004 in Sydney under the direction of Jennifer Murphy and attracts a vibrant, energetic and exciting collective of the industry's next wave of musical talent.
From 2017, AIM will offer the only 2 year accelerated Music Theatre bachelor option in Victoria. AIM Melbourne's student population currently includes Contemporary, Composition & Music Production and Entertainment Management cohorts.
With a strong industry focus, the AIM Musical Theatre Department lays claim to having become the home of the 'Quadruple-Threat', creating artists who not only sing, dance and act, but also create. Students develop the ear of a musician, the body awareness of a dancer, the imagination of an actor, the vision of a director and the fortitude of a producer.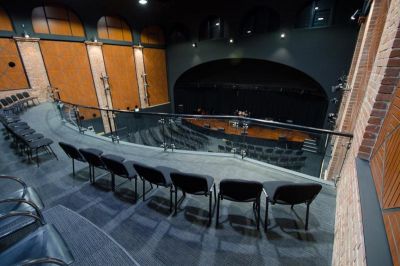 Tyran Parke has been appointed as the Melbourne Coordinator of Music Theatre. As an actor, he has played roles professionally in musicals, contemporary plays, television and Shakespeare.
As a teacher, he has worked for the National Institute of Performing Arts,
(NIDA), The Western Australian Academy of Performing Arts (WAAPA) and the Victorian College of the Arts (VCA) but it is at AIM that he has taught acting and directed productions for the past 10 years.
All teachers appointed at AIM Melbourne are current industry professionals and include Natalie Gamsu (voice) and Tanya Mitford (dance). More will be announced soon.
AIM Music Theatre students are seen regularly on the Aussie Main Stage and screens. Recent examples include Elisa Colla who has played Nessarose in Wicked, was seen in Les Misérables over 2014 and 2015 and is now working on My Fair Lady.
Past student Toby Francis is making his main stage debut this year in Kinky Boots as lead role Charlie, after finding success on the Australian Cabaret circuit.
Mark Vincent recently finished with the Australian production of Dirty Dancing and is currently starring in My Fair Lady under the direction of Julie Andrews.
APPLICATIONS ARE STRICTLY AUDITION-BASED and are now open via aim.edu.au or by calling 03 8610 4225.
Read more about performing arts courses at www.stagewhispers.com.au/training
Images: Into the Woods and AIM Melbourne Facilities.