AIM's Quadruple Threats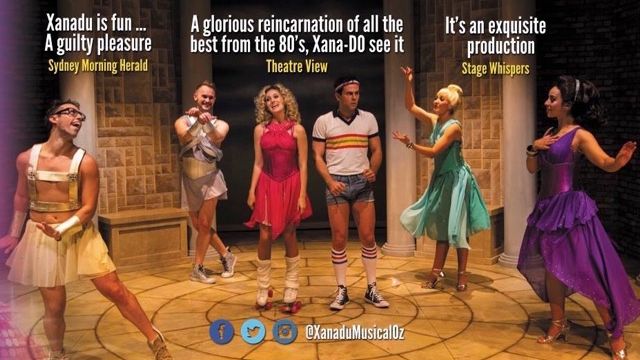 Julian Kuo reports that the Australian Institute of Music's Musical Theatre Department has become the home of the 'Quadruple Threat', developing artists who not only sing, dance and act, in independent and commercial theatre, but also create.
Exclaim Theatre Company enables the Alumni of AIM's Musical Theatre course to fill every role, in front of and behind the curtain, in staging musical theatre productions. In just two years, the graduate company has performed five full-scale musicals including Hair, The Fantasticks and, most recently, In The Heights.
Exclaimhas proved a great stepping-stone for Brendan Hay. After designing The 25th Annual Putnam County Spelling Bee, hewas asked to design the costumes for Squabbalogic's Man of La Mancha, which earned him a Best Costumes nomination at the Sydney Theatre Awards. Since then he's had many theatre and event design jobs, while continuing his performance career focused around a series of self-devised cabaret characters.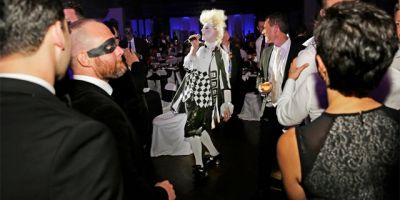 Across the industry, other graduates enjoying success include Toby Francis, shortly to make his main stage debut in the lead role of Charlie in Kinky Boots. This builds on his successes on the Australian cabaret circuit and in founding Highway Run Productions, producer of two sold out seasons of RENT at the Hayes Theatre. Jaime Hadwen and Catty Hamilton appeared in Xanadu at The Hayes Theatre. Now Jaime is starring in Bonnie Lythgoe's Cinderella at Sydney's State Theatre. Fresh from the Australian production of Dirty Dancing, Mark Vincent will star in My Fair Lady, directed by none other than Mary Poppins herself, Julie Andrews.
Elisa Colla's credits include Nessarose in Wicked, and Les Misérables. Monique Salle, who made her debut as Bebe in A Chorus Line, also toured in Ghost, covering the role of Molly and making several appearances as the character. Career highlights for Daniel Belle over the past eight years have included Jerry Springer: The Opera and as first cover for Jean Valjean in Les Miserables.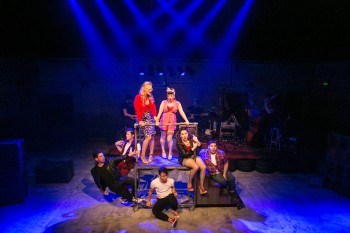 AIM alumni have enjoyed particular success in Independent Theatre.
Eight current students or alumni featured in the cast of The Original Grease for Squabbalogic. Simeon Yialeloglou will direct Flame Trees for Tunks Productions at the Depot Theatre and Ylaria Rogers will launch her new theatre company, Freewill Productions with David Auburn's Proof in July.
Off the stage, and out of the country, Christina Paterno continues to find success in the film world. A short film concept created by Paterno and Director Eduardo Rios turned into Sarah Is Not Her Name, recently part of the Short Film Corner at Cannes Film Festival. Paterno says, "We watched films all day, and went to events every night. We met so many incredible artists, which is very exciting!"
That's just snapshot of the world of Alumni and past students of the Musical Theatre Department at AIM; many others feature as lead singers for bands, in corporate entertainment, performing at special events and also several teaching their art to the next generation.
Images: Xanadu The Musical, Brendan Hay as Valere, and The Original Grease (Michael Francis Photography).
To read more about courses, click here to read our 2017 Performing Arts Course Guide.