Andrew Hallsworth to Spearhead Musical Theatre and Dance at Transit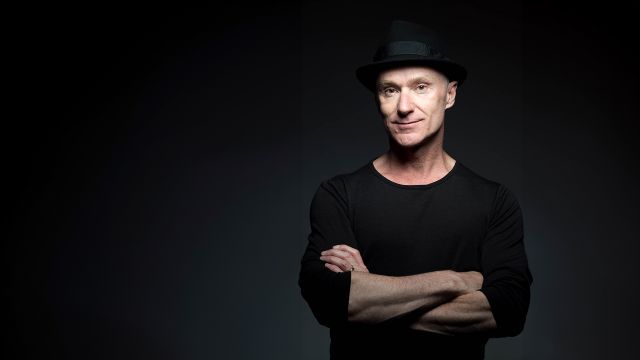 Multi-award winning choreographer Andrew Hallsworth will join Transit Dance as Head of Musical Theatre and Dance from 2024, taking centre-stage in artistically shaping Transit's pre-professional students alongside Course Coordinator, Jillian Green.
With an illustrious performance career spanning more than three decades, Andrew Hallsworth brings a wealth of expertise to the full-time position. Notably, he has received three Helpmann awards, two Sydney Theatre Critics awards, and two Green Room awards for 'Best Choreography in a Musical'. His choreographic achievements encompass an impressive range of local and international theatre productions, including the world premiere of Muriel's Wedding The Musical and the highly acclaimed Broadway and Australian seasons of Priscilla Queen of the Desert.
Hallsworth will oversee the creative direction at Transit and continue to elevate an industry focus. Under his guidance, students partake in the two-year pre-professional streams, in which they obtain a Diploma of Musical Theatre and Diploma of Professional Dance qualification.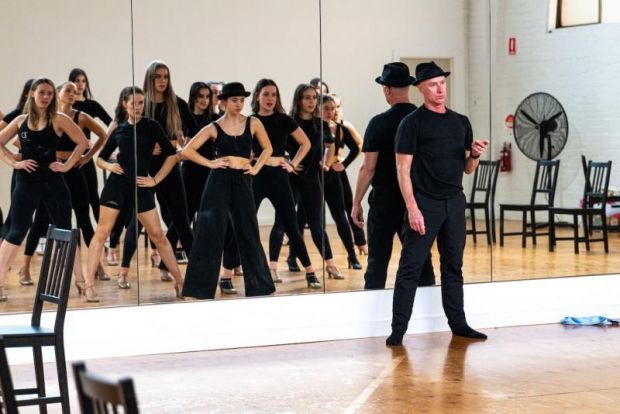 Image: Andrew Hallsworth in rehearsal at Transit Dance
Andrew Hallsworth said he is delighted to begin this new venture with Transit Dance, harnessing technical ability and performance individuality to secure long-term success in students' careers.
"I am truly honoured to be joining Transit Dance, where I will apply my industry knowledge, refined teaching skill and mentoring to prepare students for thriving careers as triple threat performers. My goal is to foster unique growth, empower authentic talent and equip graduates with exceptional skills, knowledge and mindset for industry success." said Hallsworth.
Transit Dance Director, Paul Malek said the prolific calibre of Hallsworth will strengthen Transit's position as a national leader in musical theatre performance training.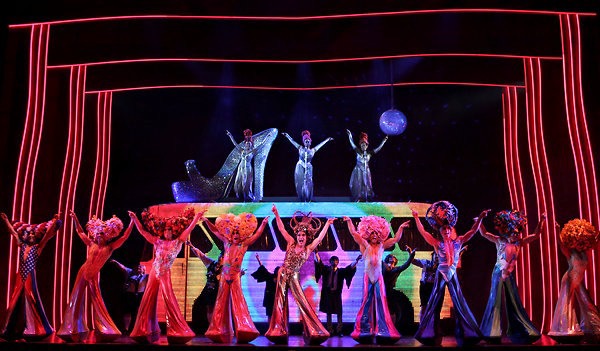 Image: Andrew Hallsworth's choreography in the Broadway production of Priscilla Queen of the Desert
"Andrew Hallsworth is a performing arts extraordinaire and we are privileged to welcome him to Transit Dance. Our students will gain an unparalleled edge, while his mentorship will leave a remarkable imprint in our students' tertiary journeys for years to come," explained Paul.
Transit Dance Course Coordinator Jillian Green is a seasoned musical theatre professional in her own right. Joining forces with Andrew Hallsworth forms a powerhouse duo that promises to create a dynamic and collaborative learning environment.
Green expressed her excitement, stating, "It is an absolute honour to have the opportunity to work alongside Andrew. His passion and dedication to the arts are truly inspiring, and together, we will take the performing arts program at Transit Dance to new heights."
Hallsworth's appointment signals the infusion of fresh perspectives, innovative ideas, and transformative experiences for aspiring performers at Transit Dance, solidifying its position as a leader in performance training in Australia.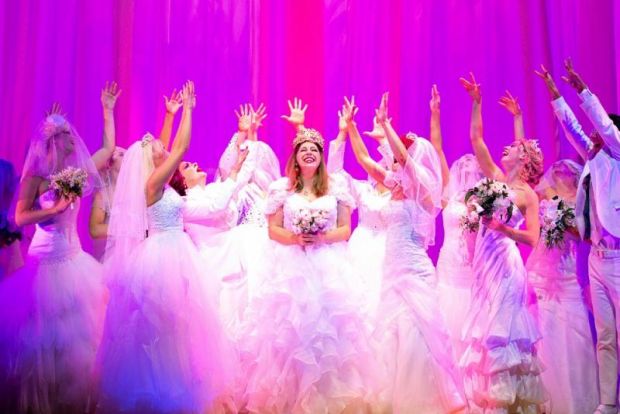 Image: Andrew Hallsworth's Helpmann Award winning choreography in Muriel's Wedding The Musical (Global Creatures)
Transit Dance attracts students from across Australia and worldwide with its array of renowned educational offerings. Beginning with pre-professional Contemporary Dance, Transit Dance has successfully expanded to provide a High School Academy for dancers, pre-professional tertiary streams in Musical Theatre and Dance, Dance Teaching and Management, Dance Adjudication and youth initiatives.
For more information about Transit Dance's Musical Theatre & Performing Arts courses, head to www.transitdance.net
About Andrew Hallsworth:
Andrew has won three Helpmann Awards, two Sydney Theatre Critics and two Green Room Awards for 'Best Choreography in a Musical'.
Theatre credits for Melbourne Theatre Company include Bloom, Fun Home, Kiss of the Spider Woman, Shakespeare in Love, Twelfth Night, Rupert, Private Lives, Egg, Hamlet, Next to Normal and The Drowsy Chaperone. Some recent commercial musical theatre credits include Muriel's Wedding the Musical (Sydney Theatre Company/Global Creatures); Priscilla Queen of the Desert the Musical for Broadway, its worldwide seasons and the recent 10th anniversary Australian celebration tour; Assassins, Little Shop of Horror, Sweet Charity (Hayes Theatre Company); Dream Lover (John Frost & Gilbert Theatrical); Two Weddings One Bride, Sydney Opera House-The Opera and Anything Goes (Opera Australia); Jerry's Girls, Gypsy, La Cage Aux Folles (The Production Company); Ladies in Black (Queensland Theatre Company/MTC); A Funny Thing Happened on the Way to the Forum and An Officer and A Gentleman (Gordon Frost Organisation).
Television include So You Think You Can Dance, We Can Be Heroes, The Librarians, Dead Gorgeous, Mr & Mrs Murders, Strange Bedfellows.
About Transit Dance:
Transit Dance is a training institution focused on providing the highest level of education and industry opportunities in Musical Theatre and Dance. With a commitment to excellence and a vibrant community of students and faculty, Transit Dance prepares aspiring performers for successful careers in the industry.