Aussies Call Toi Whakaari Home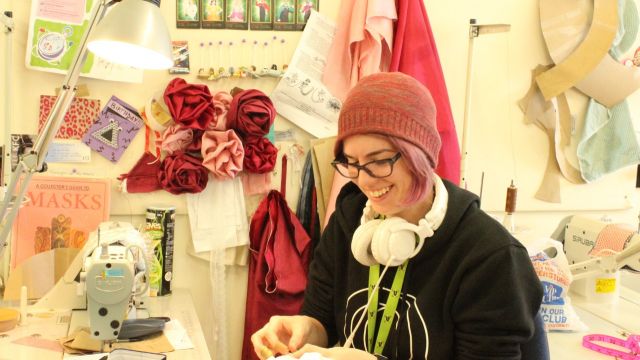 Toi Whakaari, New Zealand's drama school, has become a popular destination for Australian students. Two of them explain why.
Andrew Eddy learnt about Toi Whakaari at a workshop held in Sydney last year for prospective acting and design students. The Canberra actor made it through Toi Whakaari's audition process to commence as a 1stYear actor this year.
"I also auditioned for NIDA and WAAPA but, thinking about it, I still would have come to Toi," he says. "I had a great experience at the call-back auditions. [Toi] didn't feel like a locked box or a big secret, and every day I get a better idea of what the school offers."
A veteran of Canberra Youth Theatre, Andrew initially heard about Toi Whakaari through CYT's relationship with Wellington's Long Cloud Youth Theatre. He also performed with the National University Theatre Society while studying for his combined English and Law degree at ANU, but his Toi experience is very different to his time at university.
"There are no essays at Toi Whakaari," he laughs. "The work is much more self-directed and collaborative."
Andrew's first major project for the year was a drama history exercise.
"It involves working with five other first year acting, design, costume and management students, researching a period of theatre history (Greeks in our case) and then performing a response – a new work re-contextualising the old for today."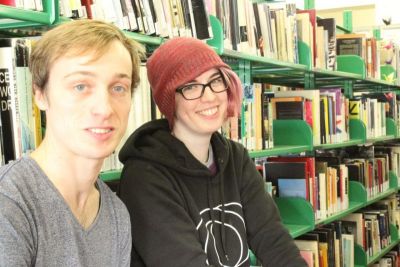 Alannah Martin, from Ashburton, Victoria, chose Toi Whakaari because two of her best friends were enjoying the costume construction course so much. This year all three of Toi's Australian costume students represented the school at the Wellington Armageddon entertainment expo.
"I've always loved costume," she says, "but there are not many costume courses in Australia – it's mostly fashion. Toi is about more than just sewing costumes – Toi teaches you how to collaborate. Twice a week we have Kōiwi – a whole school meeting. There are discussions, guests, and students show what they are working on."
Toi Whakaari shares the Te Whaea National Dance and Drama Centre building with the New Zealand School of Dance so there are opportunities to work with dancers and choreographers too.
"The costume course is very practical. I've just been doing a printing and dying class with Donna, one of our tutors. 'This is how you use the tools, now just go for it, experiment and have fun,' she told us."
Toi Whakaari offers degrees in acting, design for stage and screen, performing arts management and a diploma in costume construction for stage and screen. The school is planning to introduce a diploma in set and prop construction in 2017.
Click here for this and more courses across Australia and New Zealand in our 2017 Performing Arts Course Guide.