Bold New Step for Sydney Music Theatre Training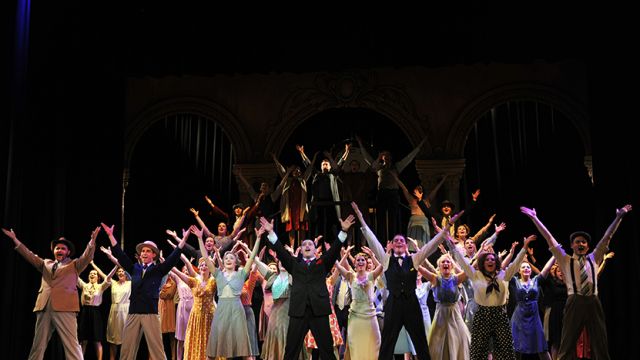 Sydney will gain a new Bachelor of Arts-Music Theatre degree, it was announced today (June 26, 2014). This degree will be led by David Wynen and Federation University (Ballarat Arts Academy) in partnership with Sydney TAFE. It will be positioned in Ultimo and Chippendale in close proximity to the ABC studios and theatres like the Capitol and Lyric.
With a proven track record of producing star graduates, Wynen will lead the course which has produced many graduates working in top productions such as: Strictly Ballroom, Cirque De Soleil, King Kong, Mamma Mia!, Cats, Les Misérables, Hairspray, Jersey Boys, Mary Poppins and Wicked to name a few. High Profile graduates of the course include Cristina D'Agostino, Josh Piterman, Jaz Flowers, James Smith, Jared Newall and Graeme Foote.
The course will work in conjunction with Kerry Furlong and the staff and students of the Sydney music faculty. Wynen and Federation Uni have positioned themselves at the cutting edge in providing this course to the major music theatre market of Sydney.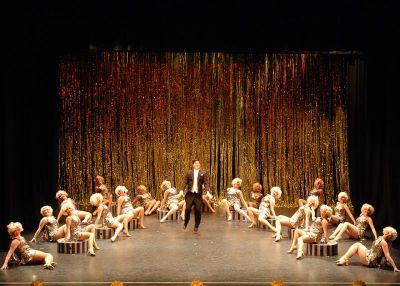 Since his appointment in 2012 Wynen has received attention for producing a full scale musical production of 42nd St, bringing private singing lessons and coaching back to the course and producing movement festivals and theatrical events. He has attracted international artists including Josh Hilberman, Thelma Goldberg, Adam Guettel, Nancye Hayes, Michael Lavine, John Bucchino, Kim Smith, and Faith Prince, and in collaboration with the Ballarat Cabaret Festival will produce Kander and Ebb's Cabaret in the Speigeltent in October.
Federation University Music Theatre is on the rise, as evidenced in in recent testimonials:
Your students were brilliant .... and so present and connected! I was truly impressed with the work you have done there! Every single student that performed was grounded... with a clear story and so prepared. – Faith Prince
I'm so impressed at the changes you've made to the Music Theatre program, and am delighted to see it flourishing under your leadership- Kim Smith(New York Cabaret artist- MAC award winner)
"I have always been excited by theatre in Sydney. I hope to make this a national hub for Music Theatre," says David Wynen. With a staff of talented teachers at his side, the program will commence in February 2015 with auditions commencing in October.
Sydney TAFE Open Day is August 30, 2014.
For more information contact: d.wynen@federation.edu.au
Article from the media release.
Images from Ballarat Arts Academy production of 42nd Street.