CANBERRA: A NEW CHOICE FOR DRAMA AND MUSIC THEATRE TRAINING.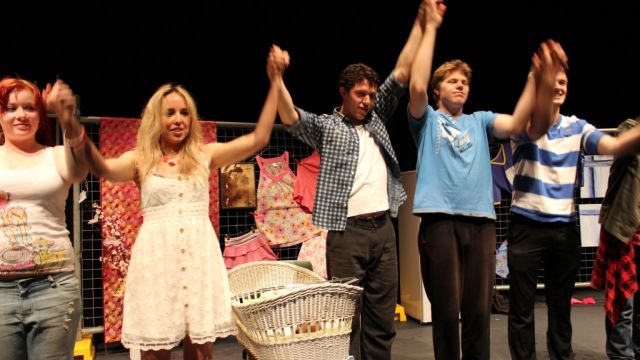 Canberra's not just for the pollies – although some would argue that Parliament House has its fair share of 'performing artists'!
Seriously, though – unbeknownst to many, Canberra has a rich arts scene, which includes major national institutions, theatres and galleries, as well as grassroots arts activities.
Nestled there also is the Canberra Academy of Dramatic Art, a boutique drama school offering cutting-edge actor training.
"It's an exciting time for young actors studying in Canberra," said the Academy's managing director, Elizabeth Avery Scott.
"We have Canberra's centenary coming up in 2013, with Robyn Archer spearheading some great arts initiatives, especially in theatre.
"The ACT Government has also invested heavily in the local screen industry in recent times – and our filmmakers will be needing more trained actors over the next five years."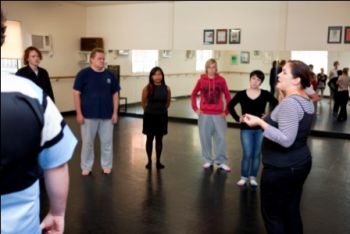 CADA – as the Academy is affectionately known – offers full-time, nationally accredited actor training programs to Advanced Diploma level delivered in association with Unity College. But now for the big news: from 2013 they plan to add a Diploma of Musical Theatre.
"People have been asking for musical theatre training – so we're in the throes of making it happen!"
All CADA's training courses have been designed in consultation with industry professionals. They cover acting for stage and screen, and combine classical instruction in voice and movement with contemporary acting techniques.
"One of the things many aspiring actors lack today is a good, strong, resonant voice and a body that moves naturally," Ms Scott said.
"We believe the voice and body – the actor's instrument – need to be tuned and trained for the long term.
CADA's patron, the distinguished actor Mr William Zappa, agrees strongly with this approach to the craft. He is a frequent guest teacher at the Academy.
"Canberra may not be your first thought when it comes to choosing a college for actor training," said Ms Scott.
"I'm totally biased, of course, but I have to say it's a good one!
"Our students love our courses because they're confident we're equipping them for the career they want.
"For us, that's what it's all about."
To see what students think, go to: http://www.youtube.com/watch?v=sGRA8axk9ZI
Contact CADA on 1300 908 905 or go to www.cada.net.au.