Carousel Reimagined for a New Generation at WAAPA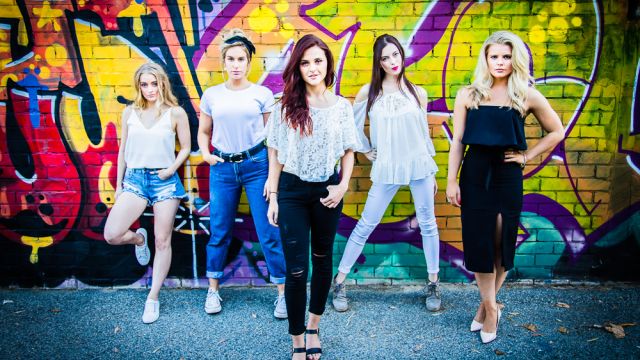 "How often do you get the chance to work on a show that's been labelled the best musical of the 20th century?" asks director Jason Langley.
Sydney-based Langley is in Perth to bring the classic Rodgers and Hammerstein musical Carousel to the stage of the Regal Theatre from 16-23 June, 2018, starring WAAPA's 2nd and 3rd Year Musical Theatre students.
It was in 1999 that Time magazine bestowed the 'Best Musical' tag on Carousel, writing that Rodgers and Hammerstein "set the standards for the 20th century musical, and this show features their most beautiful score and the most skilful and affecting example of their musical storytelling".
Carousel tells the story of the tragic romance between a troubled carnival worker and the young woman who gives up everything for him. It boasts some of the most powerful music ever written for the stage, including If I Loved You, June is Bustin' Out All Over and the immortal You'll Never Walk Alone.
Langley (Dusty - The Musical, Loving Repeating) describes how he and visiting guest choreographer Cameron Mitchell (Big Fish, Calamity Jane) have chosen to update the setting from the traditional 1870s to 1969, in the hope that the show's depiction of love "in all its messy dysfunction" will resonate with a contemporary audience.
"We're working towards creating a Carousel for a new generation, one that's a little darker, a little edgier and a little more relevant to our current social climate of #metoo," explains Langley. "If you only know the film, then prepare yourself for a very different ride!"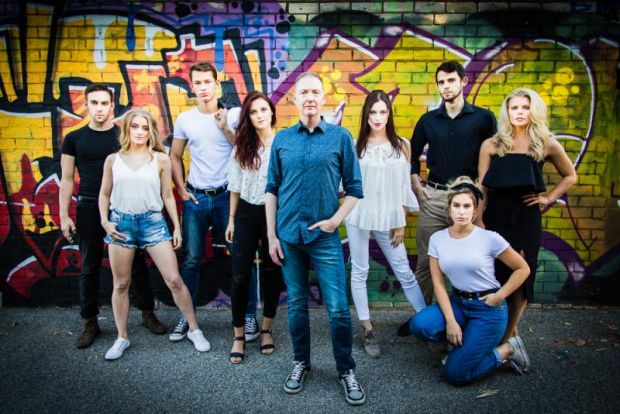 Langley, who returns to WAAPA after directing its previous sold-out seasons of Legally Blonde in 2015 and last year's 42nd Street, describes how he and Mitchell are enjoying working with the Academy's current crop of triple threat performers in its biggest annual production.
"We're loving the enthusiasm and talent of the WAAPA cast who are diving headfirst into reimagining this brutal love story," he says.
"We certainly have some world-class voices singing some of musical theatre's most famous songs, so the audience is in for a real treat."
Another highly-credentialled professional bringing their wealth of experience to this production is lighting designer Trudy Dalgleish. Dalgleish has worked extensively across theatre, opera and live events, on shows such as The Wizard of Oz, Hairspray, Georgy Girl – The Seekers Musical, Beautiful: The Carole King Musical and The Bodyguard, among countless others.
She is joined on the creative team by set designer Tyler Hill, a 2015 WAAPA graduate who is currently Resident Artist with Black Swan State Theatre Company.
The design vision of these two professional artists are supported by a talented group of Costume and Props & Scenery students who will make the costumes and sets a reality, while a small army of Sound, Lighting and Stage Management students will ensure the technical aspects of the show run smoothly.
The 17-piece orchestra for Carousel is made up of WAAPA's finest classical, jazz and contemporary student musicians under the musical direction of Head of Music Theatre, David King.
*Guest artists proudly supported by the McCusker Charitable Foundation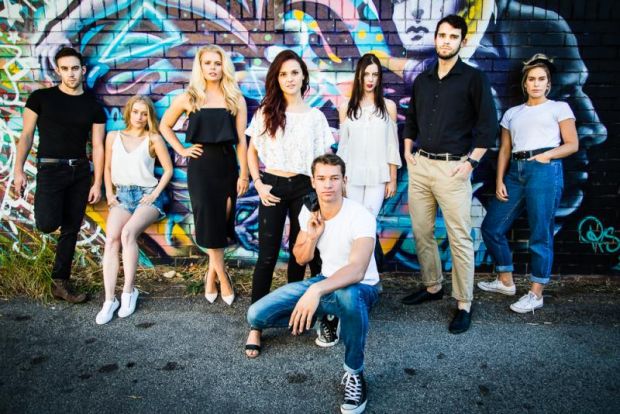 PERFORMANCE INFORMATION: CAROUSEL
Regal Theatre, 474 Hay St, Subiaco, WA
Tickets $75 Full / $65 Concession and Friends / Group deals available
Sat 16, Tue 19, Wed 20, Thu 21, Fri 22, Sat 23 June, 7.30pm
Matinee Sat 16 & Sat 23 June, 2.00pm
Performed by: 2nd and 3rd Year Music Theatre students and WAAPA Music students Director: Jason Langley
Music Director: David King
Choreographer: Cameron Mitchell
Lighting Designer: Trudy Dalgleish
Set Designer: Tyler Hill
Costume Designer: Eilish Campbell
BOOK NOW via Ticketek: Tel: 1300 795 012 or online at ticketek.com.au
Photographer: Kathy Wheatley.