Classic Start to 2019 for WAAPA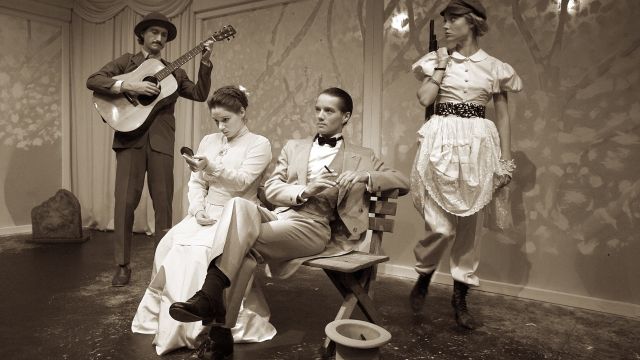 WAAPA commences its Acting student performances in 2019 with Romeo & Juliet and The Cherry Orchard.
In an exciting start to its 2019 performance program, WAAPA is taking its first play for the year to the State Theatre Centre of WA.
Directed by visiting British guest artist Michael Jenn, WAAPA's 3rd Year Acting students will perform William Shakespeare's Romeo & Juliet in the Studio Underground from 15 to 21 March.
Jenn's visit to Perth is supported by the Minderoo Foundation as part of WAAPA's Visiting Artists program.
The accomplished English actor and director brings nearly 40 years of experience to the play and the WAAPA students. Since graduating from the Bristol Old Vic Theatre School, Jenn has worked on countless Shakespeare productions for Britain's most famous theatrical institutions, including the National Theatre, the Royal Shakespeare Company, the London Old Vic and Cheek by Jowl.
This year, Jenn sets the action for his fresh, new production of Shakespeare's timeless tragedy of star-crossed lovers in 1950s Italy, where the long-standing hostility between the Montagues and Capulets spills onto the streets.
Against this background of warring families, the most famous story of love at first sight plays out to its heartbreaking conclusion.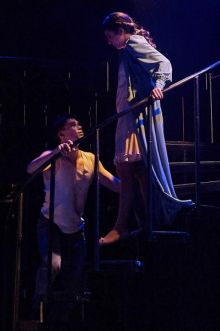 ROMEO & JULIET
STUDIO UNDERGROUND, State Theatre Centre, 174-176 William St, Perth
Tickets $39 / $32 Concession and Friends
Fri 15, Sat 16, Mon 18, Tue 19*, Wed 20, Thu 21 March, 7.30pm / Matinee Sat 16 March, 2pm
*Post-show discussion on Tue 19 March
Written by: William Shakespeare
Directed by: Michael Jenn
Performed by: WAAPA 3rd Year Acting students
BOOK NOW: Tel: (08) 6212 9292 or online at: ptt.wa.gov.au (booking fees may apply)
Anton Chekhov's theatrical masterpiece The Cherry Orchard is about a family on the edge of ruin – and a country on the brink of revolution.
This might not sound particularly pertinent to modern Australian audiences but director Michael Abercromby, who is directing WAAPA's 2ndYear Acting students in a production of the play at Perth College's Judith Cottier Theatre from 15-20 March, disagrees.
"In the 21st century, over 100 years since the play first appeared on stage, we are in an almost perpetual state of flux," he explains. "We are moving at such a pace that those who do not bend, break. And those who hang on to the old get left behind, often with disastrous consequences. That's the lesson this play teaches."
Perth-born Abercromby is himself a WAAPA graduate who, after four years spent honing his acting, writing and directing skills in Sydney, has returned to his alma mater to undertake his Masters in Directing.
Among his many theatre credits, Abercromby wrote and directed Lucidity, which enjoyed a critically acclaimed sell-out season at the 2016 Adelaide Fringe Festival; directed After the End by Dennis Kelly at Kings Cross Theatre that same year; and, as co-Artistic Director of JackRabbit Theatre, wrote and directed Front at The Depot Theatre in 2017. In January this year, Abercromby directed the West Australian premiere of Front at Perth's Blue Room Theatre.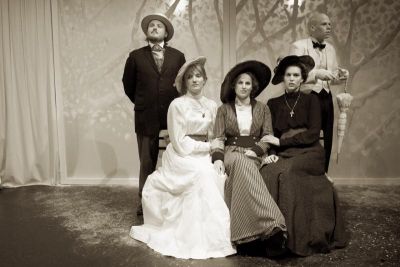 THE CHERRY ORCHARD
JUDITH COTTIER THEATRE, Perth College, Mount Lawley
Tickets $28 / $23 Concession and Friends
Fri 15, Sat 16, Tue 19, Wed 20 March, 7.30pm / Matinee Sat 16 March, 2pm
Written by: Anton Chekhov
Translation by: Simon Stephens
Directed by: Michael Abercromby
Performed by: WAAPA 2nd Year Acting students
BOOK NOW: Tel: (08) 9370 6895 or online at: waapa.ecu.edu.au/boxoffice
Images of The Cherry Orchard by Jon Green are from the 2007 2nd Year production.