Drama at the National Theatre School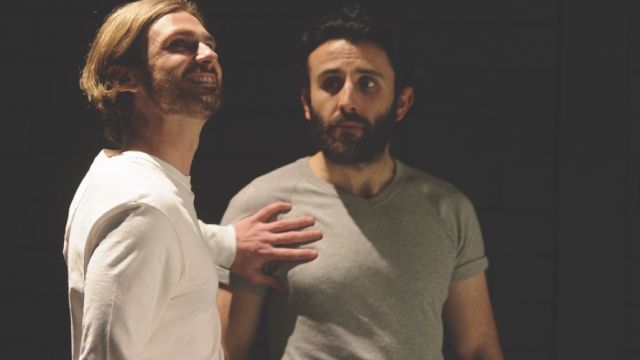 The National Theatre Drama School is one of Melbourne's oldest training institutions and has produced a number of prolific actors including Kat Stewart (Offspring, Mr & Mrs Murder, City Homicide) Esther Hannaford (Beautiful, King Kong) Bella Heathcote (Dark Shadows, Pride Prejudice and Zombies) and Lawrence Mooney (The Cup, Winners and Losers, Dirty Laundry Live) just to name a few.
The National Theatre Drama School boasts purpose-built studios and its own heritage 800 seat theatre, and focuses on training emerging actors in stage and screen, preparing them for professional careers in the industry.
One of the school's most recent successes, Harvey Zielinski, shares his experiences as a transgender actor in the industry: "Three days after my graduating showcase, I was lucky enough to be cast in Taylor Mac's Hir at Red Stitch Actors' Theatre, directed by Daniel Clarke. A month later I was made the Red Stitch Actors' Theatre graduate ensemble member for 2018, so I spent my whole first year out of drama school working in shows at Red Stitch."
He now will now be starring in the new Hollywood series Don't Look Deeper, directed by Catherine Harwick. His advice to emerging actors is to "be prepared to work really hard but also maintain balance. Don't forget the other things you love. Don't forget why you love acting either, when the industry/business side of it takes over at times. Have fun in your work, always. Remember to be your version of the role, not other people's."
Current student Monica Reid notes that The National Theatre Drama School is unique in its approach to each individual student, "it is not a one size fits all, 'cookie cutter' kind of course! I was drawn to the course for the small cohort size, the emphasis on devised theatre and the significant amount of film and television units in second and third year."
Roz Hammond (Muriel's Wedding, The Librarians, The Heights) has been teaching Screen Acting at The National Theatre and loves sharing key skills when it comes to working the camera. "I think many young actors do not realise the discipline involved in screen acting. There are many technical requirements - hitting marks, continuity, lots of line learning in a short amount of time, and a lot of repetition."
Third year student Konstantina Samartzis notes how the course has challenged her ability to be vulnerable. "For me it is something that I've really needed to encourage and nurture. The course has allowed me to examine the guards that I had put up as an actor and has given me many tools and techniques to shift them. The great thing about the course is that not only has it equipped me with the relevant skills to do so, it has given me the opportunity to meet other like-minded artists, many of whom I hope to create work with once we graduate."
Trent Baker, Director of Drama at the school, said that what makes the school unique is its focus on creating real life on the stage and for the screen, not an approximation of life. "Actors need the freedom to inhabit every moment they are performing, to respond to their fellow performers, their environment and themselves truthfully. To truly live and breathe a part." This was aided by teachers who are working professionally in the industry and are also highly sought after teachers in their respective fields.
The National Theatre Drama School offers a number of courses ranging from introductory short courses such as the Foundation in Acting, which runs for 6 months part time, all the way through to the 3 year full time professional training course - the Advanced Diploma in Acting.