Hot Tips on Resumes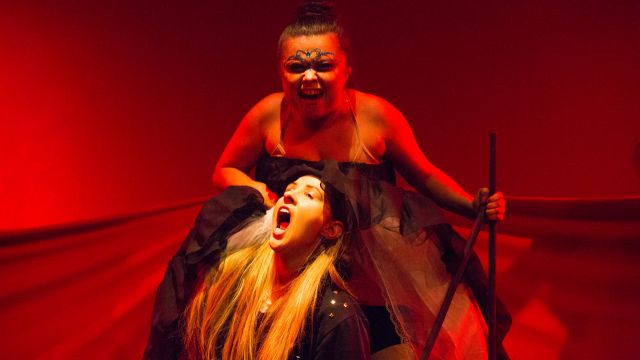 APS Arts Administrator Julia Landberg shares some tips on creating an effective actor's resume.
Do you ever feel a bit lost when it comes to writing your acting resume? It can be daunting since it might be people's first impression of you and be a deciding factor in whether you'll be called to an audition not. Casting directors go through a ton of resumes and if yours is not up to standard, it'll go straight in the bin. Harsh, I know, but there is only so much time they have to provide the director with potential actors for a role.
If you already have agent representation, keep in mind they may have a preferred template. If this is the case, use that for your resume.
1. Structure
Your name should be on top, followed by your contact details (or your agent's details if you have representation), your physical attributes, such as height, hair and eye colour. Then list your experience and training in your preferred order, divided in sections, such as theatre, film, TVC's, musicals, acting training, vocal training, etc. Lastly list any skills that may be relevant to potential acting roles.
2. Keep It Concise
Keep your resume to 1-2 pages. The casting agent or director might specify the preferred length of the resume; be prepared to be able to fit it all on one page if asked. Keep the information as clear and concise as possible, unless something is highly relevant to the role you're going for.
3. Keep It Neat
Due to the amount of resumes casting directors receive, they may have less than a minute to look at each one. Therefore it's important to have a resume that is neat, clean and easy to read. Use a clean font such as Arial, between 10 and 12 points. Your name, contact details and section headings could be larger and/or bold.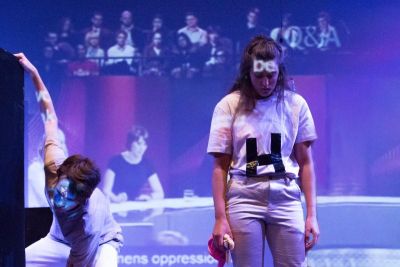 4. Tailor Your Resume
Always list your most relevant training and credits first and make sure this is the case each time you send your resume off. Place any feature film credits on top of your work experience if that's what you're auditioning for; list all your accents and place them prominently for voice over work; place your voice type amongst your attributes when auditioning for a musical, etc.
5. Order
Your credits don't have to be in chronological order. State your biggest, most relevant roles first. The casting director may only read a few credits in each section so put your best credits forward and work down from there.
6. Headshot
We don't need to stress the importance of a fantastic headshot do we? Get one professionally done, otherwise you can get lost amongst all the other resumes, and ensure you have a few different looks to represent your diversity for roles. Make sure it looks like you! If you decide to DIY, you need to have a great camera, good lighting and a plain background. Have someone else take your picture, NO SELFIES. Keep the headshot on a separate piece of paper; that way you can still use it if you update any information on your resume.
7. Keep It Up To Date
You should customise your resume to every role you apply for. Review your structure, order, contact info and make sure your headshot is current. Change it immediately if you change your hairstyle or facial hair. The casting director doesn't want you to look different from what they remembered from the headshot.
AP Studio's Full Time Acting Program is Melbourne's first and only 1-2 year program to focus on both Stage and Screen. Students will obtain the tools to become great at their craft, have direct access to an agent while studying if needed (APS operates in conjunction – but not limited to - Derrick Talent Agency), and gain networking skills and industry contacts to become a working actor after graduation.
For more information visit www.actingperformancestudio.com.au/full-time-course
Images from Hamlet Machine