New Queensland Acting Course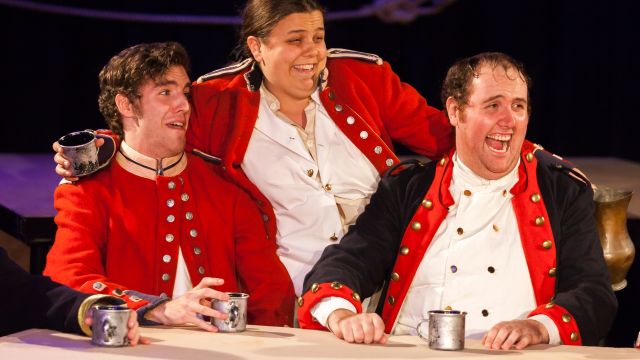 The Queensland Conservatorium is launching a new acting degree in 2018.
The Bachelor of Acting will prepare graduates for a career on the stage and screen under the direction of internationally renowned teachers and performers.
The course has received the stamp of approval from Academy Award winner, Dame Judi Dench.
"Drama training is essential for the development and encouragement of young performers, and this course supplies the skills and knowledge to build and sustain a successful career," she said.
"The University offers the chance to work with dedicated and experienced tutors in superb facilities. This is a wonderful opportunity for those determined to follow their dream."
Queensland Conservatorium Head of Performing Arts Associate Professor Paul Sabey said the new course would complement the successful musical theatre program.
"Students will undertake intensive training in acting, voice and speech, singing and movement," he said.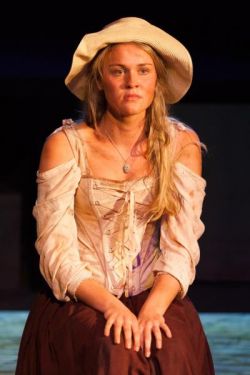 "Our goal is to ensure that talented performers are equipped with the passion, drive and skills to perform across a range of disciplines, from theatre to film and TV."
Associate Professor Sabey said the new program had drawn from the most highly regarded actor training models around the world, and would involve collaborations with Griffith Film School, Queensland Theatre, the Brisbane Powerhouse and national performing arts companies.
"Our boutique program will be offered to a small number of high quality performers, with a focus on industry engagement," he said.
The new acting degree will build on the success of the Queensland Conservatorium's musical theatre degree.
Since its establishment in 2011, the Bachelor of Musical Theatre degree has had graduates cast in high profile productions such Les Misérables, My Fair Lady, Aladdin, Beautiful and Mamma Mia!
2016 Matilda Award-winner Georgina Hopson was cast in Opera Australia's acclaimed production of My Fair Lady, and was handpicked by Dame Julie Andrews to understudy the lead role.
"I chose the Con because it was an amazing training ground for musical theatre – my time there was such a dream," she said.
"The head of the musical theatre program, Associate Professor Paul Sabey, is a genius. He has trained many of the performers working in London's West End and was like a father to us all."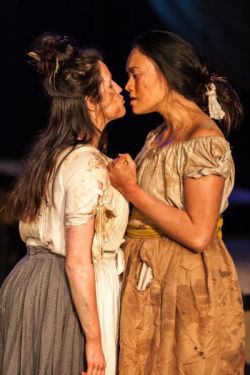 Kimberley Hodgson is another musical theatre graduate hitting the big time.
She was cast in the ensemble of Aladdin and chosen to understudy the role of Princess Jasmine.
"I've got to constantly be ready to go on as Jasmine at any minute, often with very little notice, so I've got to be on top of things the whole time – but I feel like my training at the Con has prepared me to handle it all."
As part of its 60th anniversary celebrations this year, the Queensland Conservatorium will mount a blockbuster production of West Side Story, with a cast featuring the entire musical theatre school.
Final year student Courtney Monsma landed the lead role of Maria in West Side Story, and was also recently cast in Mamma Mia!
"I wouldn't have had the confidence to audition if not for this course," she said.
"I will do the first run of Mamma Mia! in Canberra, and then make it back to Brisbane just in time for graduation!"
Read more about performing arts courses at the Stage Whispers Performing Arts Course Directory.
Images from 2016 production of Our Country's Good.
Photographer: Nick Morrissey.