NIDA's Singing Actor Degree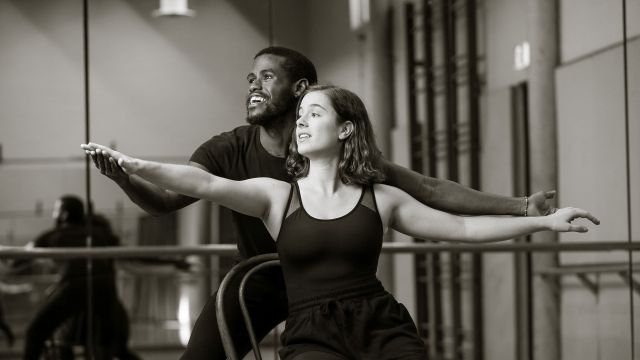 NIDA's world-famous actor training course will offer a Singing Actor stream for students to choose in 2020. The move recognises the increasing opportunities for actors to take lead roles in music theatre productions, for example recent graduate Mark Hill performing the role of Riff in the Opera Australia production of West Side Story.
The Bachelor of Fine Arts (Acting) is led by the Director, Centre for Acting, John Bashford with The Singing Actor stream coordinated by NIDA's Head of Music Andrew Ross, with teaching undertaken by Andrew and a variety of teachers from within NIDA as well as many external professional practitioners.
"NIDA acting training has a strong base in classical and contemporary techniques (based on Stanislavski's principles) to equip students with a multitude of ways to approach performance," said John Bashford. "It enables all students to attain the highest level of excellence in acting for stage and screen, musical theatre, or storytelling through song."
NIDA Student Production seasons often include musical theatre. The difference in 2020 is that students enrolled in the Bachelor of Fine Arts (Acting) course will be able to choose between The Actor or The Singing Actor stream. All the students study acting, movement, music and voice, but those who choose to can engage in discipline-specific training in singing, movement and dancing.
NIDA Head of Music Andrew Ross said: "Storytelling through song is a skill increasingly in demand for our contemporary theatrical landscape. The Singing Actor stream allows the opportunity for some students to audition for and undertake a course of study that highlights and expands aspects of the training for actors who possess a high level of vocal competence."
NIDA's Executive Director Conservatoire Dr Amanda Morris said that the move responds to the demands of an ever-changing performance industry. "NIDA students already work with leading industry experts in their field, and the Singing Actor stream will not be any different, with students working with guest directors, choreographers and musical directors.
"NIDA also has a very successful short course, the one-year vocational Diploma in Musical Theatre. The new Singing Actor stream in the Bachelor of Fine Arts (Acting) course provides an avenue for performers to engage with rigorous and in-depth training, which will see Australian artists take an even higher profile in the music theatre industry."
Image: Maja Baska.
Check out Performing Arts Courses across the country in our 2020 Course Guide