NIDA APPOINTS NEW HEAD OF ACTING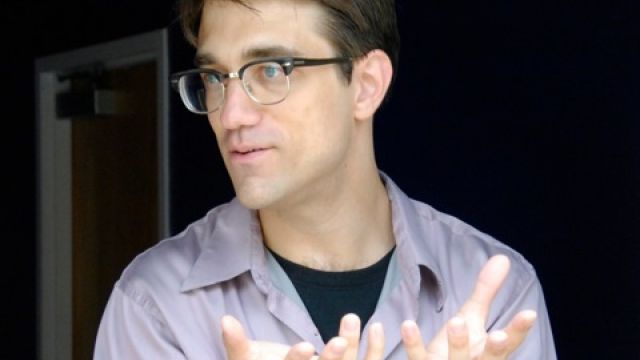 Jeff Janisheski, Artistic Director at The Eugene O'Neill Theater Center, U.S, as the new Head of Acting at NIDA from 2012.
His appointment follows an extensive global search.
Jeff Janisheski has a performance background as an actor, choreographer, director and producer and a long history of collaboration with luminaries such as Anne Bogart and the SITI Company. He is currently an Artistic Director at the Eugene O'Neill Theater Center in the US, known for developing new work across a broad range of genres. Broadway productions developed at the Tony Award-winning centre have included The House of Blue Leaves and Avenue Q. Prior to his appointment at The Eugene O'Neill, Jeff was Associate Artistic Director at New York's Classic Stage Company.
Jeff holds a Master of Fine Arts in Theatre Directing gained from Columbia University, New York, and has been a member of the adjunct faculty of Fordham University at Lincoln Centre, New York, and at Columbia University. He is a recipient of two Shubert Foundation Fellowships and a Columbia Graduate Arts Council Award.
As Head of the National Theatre Institute at the Eugene O'Neill Theater Center, Jeff has been responsible for the design and development of curricula for education and training courses across a range of theatre disciplines including, acting, dance, directing and playwriting. This curricula design has included international links with a range of schools including the Moscow Art Theatre School, the St. Petersburg State Theatre Arts Academy and with the UK's Complicite company, led by Simon McBurney.
Commenting on the appointment, Lynne Williams, NIDA's Director/CEO, said "We are extremely pleased that Jeff will be joining NIDA at this time. Over the past three years, NIDA has been redeveloping its courses of study and attracting new teaching staff to enable the Institute to focus on the rapidly evolving world of performing arts. Jeff's vision for actor training within a conservatoire setting and his insistence on new forms of collaborative theatre-making will provide pivotal leadership for our highly motivated and skilled acting department."
"His international education and training networks and collaborations are a great bonus. We are particularly pleased that he can build on NIDA's relationships with the St. Petersburg State Theatre Arts Academy and theatre companies and institutes in the UK and Europe."
"Jeff shares NIDA's vision for cultivating bold young theatre practitioners able to respond to a broad range of opportunities and who will in time go on to be the future leaders of the performing arts and entertainment industry. We are extremely fortunate to be able to welcome Jeff to NIDA."
Mr. Janisheski commented, "I am honoured to lead the acting program at NIDA and to work with a team of outstanding professionals as we guide the next generation of Australian actors. Theatre is a collaborative event and at the core of that event are the actor and the audience. The actor's art – which is a mixture of craft, creativity and courage – embodies the stuff of life that deeply moves us, inspires us, and challenges us to reimagine what it means to be human."
"One of NIDA's great strengths is its openness to innovation. I intend to build on this by bringing the diversity and depth of my training and drawing on my experience and connections with artists from across the US, UK, Russia and Japan. At the same time, I am deeply committed to NIDA's mission of fostering a rigorous and professional environment that is a catalyst for personal transformation and excellence."
"This position at NIDA is a thrilling opportunity. I am continually struck by the vibrancy of Australia'scultural landscape and by the sheer talent I have witnessed across its stages and screens. I am energised by the prospect of contributing to this artistic community and being a part of this extraordinary institution, leading NIDA's acting program into the twenty-first century."
Commenting on Mr. Janisheski's achievements, Anne Bogart, Founder of New York's SITI theatre company said "I have followed Jeff's work and he is one of the best of his generation. His trajectory binds together in-depth study of international theatre, a stellar three years at Columbia University's Graduate Theater Program, innovation on the stages of New York City and leadership at the legendary O'Neill Theater Center. His new position at NIDA is a signal of forward momentum and international perspectives. I am delighted."
Jeff Janisheski's teaching career has spanned 15 years. His career as a performer began almost 20 years ago, beginning in contemporary dance, with a special interest in Asian art forms which he investigated while residing in Japan. He was a Co-Founder and Co-Director of the New York Butoh Festival (2003-2007) while also Artistic Associate and Director of Education for New York's Classic Stage Company. In 2006 he became Associate Artistic Director of Classic Stage Company and in 2008 he was appointed as Artistic Director of the National Theatre Institute at the Eugene O'Neill Theater Center.
He will take up his new role at NIDA on 3 January, 2012.
The global recruitment process was undertaken by NIDA with the support of Braithwaite Steiner Pretty, Sydney.