NIDA Summer Program Enrolments Spike as Kids get 'Back into Life'
Enrolments for NIDA's programs for children and young people have surged, topping numbers for this time last year.
NIDA is a Covid-safe organisation and while enrolments have spiked, individual class capacities are strictly capped. NIDA holiday locations: Sydney, Melbourne, Brisbane
The National Institute of Dramatic Art (NIDA) is seeing a spike in enrolments for children's classes as parents are keen to get them 'back into life' this summer.
NIDA's programs for school age children and young people have more enrolments now than they did this time last year, according to Director of Public Programs, Tricia Ryan.
Tricia, who has been overseeing NIDA's holiday programs since 2012, believes this upturn in enrolments is because, 'After so many months locked at home, parents are excited to get their kids back into life.
'It shows that, despite concern across the economy, people are investing in themselves and investing in their children.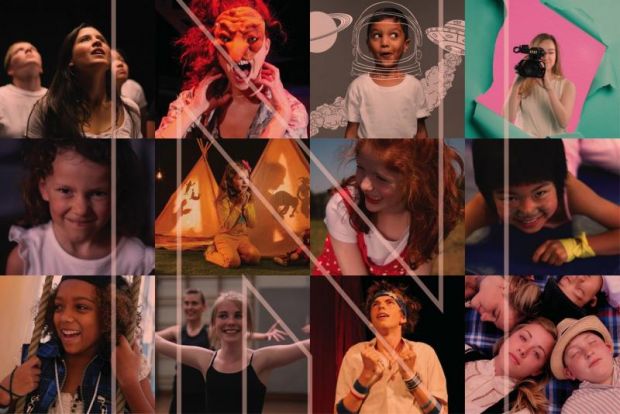 'Even our classes for adults and young people have seen a boom in enrolments compared to last year – I think the lockdown and activity restrictions have really helped people evaluate how they spend their time, and whether they were really pursuing their passions. "If I don't do it now, then when?"'
While NIDA's best known actors have graduated from its iconic three-year Acting degree, many people find their start through NIDA's short courses and holiday programs (NIDA Open), which serve as an excellent entry point, whether in childhood or later in life.
Katherine Langford (Netflix's 13 Reasons Why) and Hunter Page-Lochard (Cleverman) are just two Australian actors who began their creative journeys with NIDA summer holiday programs.
Teachers at NIDA holiday programs in the past year have included actors Georgia Blizzard (The Singapore Grip), Andrea Demetriades (Crownies, Seven Types of Ambiguity, Alex & Eve) and Jack Ellis (A Place to Call Home, Hollow Hands).
While enrolments have surged, NIDA is a Covid-safe organisation and capacity over the summer is strictly capped. 'Lock in your NIDA experience now,' says Tricia, 'because places are strictly limited.'