Queensland Con's Disney Princess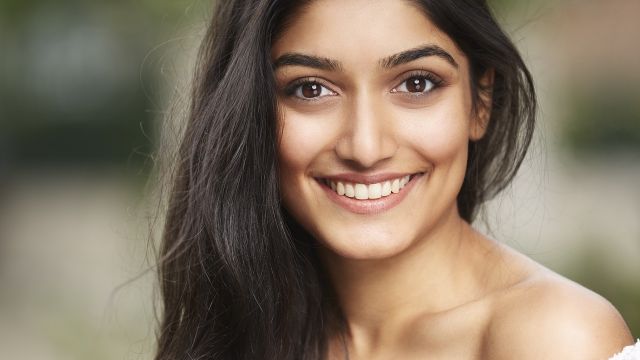 Queensland Conservatorium musical theatre graduate Shubshri Kandiah had all of her wishes granted after winning the lead role of Princess Jasmine in Disney's smash hit musical Aladdin.
The 22-year-old graduated from the Bachelor of Musical Theatre six months ago and is now the star of the country's biggest show in her professional musical theatre debut.
She got a chance to play Princess Jasmine for the final weeks of the show's Brisbane run at the Queensland Performing Arts Centre (QPAC), before wowing audiences in her hometown, Perth.
"I found out through my agent, who flew to Brisbane and caught up with me over coffee. I was pouring honey into my chai when my agent broke the news and the honey just went all over the table!
"I was excited but a part of me didn't really believe it. There are still times when I feel like it's not real."
Shubshri has always been a fan of Disney's classic movie musicals and had a special connection to Aladdin.
"It was the first film with a princess on screen who looked like me. And now to bring that character to life on stage is an incredible experience," she said.
"As a kid I saw Jasmine and wanted to be like her because she was a beautiful Disney princess but as an adult I really admire her strength, intelligence and that she is never afraid to voice her opinion."
Shubshri began performing at a young age, learning classical Indian dance, ballet and violin. She moved across the country from Perth after being accepted into the Queensland Conservatorium's Bachelor of Musical Theatre.
During her studies, Shubshri dazzled audiences in productions like Sweet Charity and West Side Story, and was a featured vocalist with the Queensland Pops Orchestra.
Shortly before graduating last year, she performed the role of Ayah in Opera Queensland's The Pearlfishers and was chosen to sing a duet with Broadway legend Liz Callaway at QPAC.
"My three years studying at the Queensland Conservatorium provided me with so many skills that I have taken with me," she said.
"From voice warm-ups to script analysis, dance technique and a knowledge of vocal health that will allow me to perform eight shows a week – I felt more than prepared for a career in the industry."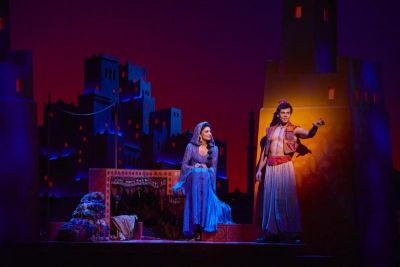 Queensland Conservatorium Head of Performing Arts, Associate Professor Paul Sabey, said Shubshri was always destined for great things.
"Her talent was evident from day one, and she has the drive and dedication to make it in the industry," he said.
"She is a performer who is able to reach every audience member through her performance, which is a rare quality."
Queensland Conservatorium Director Professor Scott Harrison said that fostering close ties with organisations like the Queensland Performing Arts Centre had opened opportunities for students like Shubshri.
"We are fortunate to be based in the heart of Brisbane's cultural precinct, and our relationship with organisations like QPAC mean that our students enjoy incredible opportunities to learn from industry professionals and perform alongside the world's best artists," he said.
Fellow Queensland Conservatorium graduate Kimberley Hodgson is also in the cast of Aladdin and will understudy Shubshri in the lead role.
Since its establishment in 2011, the Bachelor of Musical Theatre degree has turned out the country's finest triple threat talent, with graduates cast in high profile productions like My Fair Lady, The Book of Mormon, Beautiful and Mamma Mia!
The Queensland Conservatorium has also expanded its performing arts program with a new Bachelor of Acting that prepares graduates for a career on the stage and screen under the direction of internationally renowned teachers and performers.
Associate Professor Paul Sabey said both courses offered a pathway to a career in the industry for aspiring performers.
"Our goal is to ensure that talented performers are equipped with the passion, drive and skills to perform across a range of disciplines, from theatre to film and TV."
Images: Shubshri Kandiah and Shubshri Kandiah (Jasmine) and Ainsley Melham (Aladdin) in Aladdin. Photographer: James Green.