Setting The Stage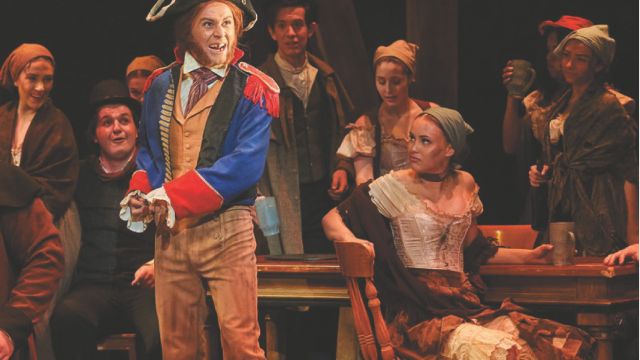 Melbourne based Stage School Australia has launched a new initiative to develop the talents of young performers as they move into tertiary level education.
First Year Performance Intensive is a full-time, year-long course where performers work on an abridged Broadway musical, an abridged Shakespeare, a cabaret evening, a musical revue, a pantomime, a naturalistic drama and a non-naturalistic drama.
The course is designed for small groups of students to have maximum contact time with tutors.
For over twenty years, Stage School Australia augmented their weekly ongoing classes with intensive opportunities to rehearse and perform a full production, whether on tour with Seussical, Joseph and Once on this Island, or in Melbourne-based productions such as Spring Awakening, Wicked or the most recent sell-out season of Les Misérables at the National Theatre.
The progression seen in technique, creativity and energy when performers are working towards onstage performance seasons is dramatic, and far exceeds the progression the company has experienced from simply studio-based training.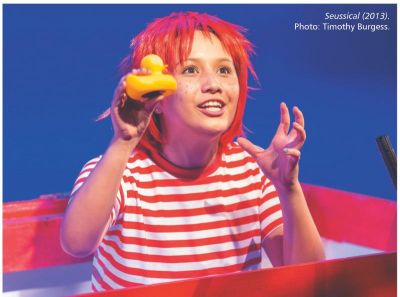 This is what led Stage School to devise this year long programme, where performers alternate between intensive studio based 'bootcamp' training, rehearsals for performance seasons, and actual performance seasons in front of live audiences.
This group of performers then becomes a repertory company as part of their training, visiting schools and performing a range of plays and musicals for young audiences.
Performers also have the thrill of taking a show 'on the road' as part of a regional Victorian tour in the September school holidays.
The teaching staff includes James Simpson (Associate Musical Director of the Australian tour of Disney's Aladdin and Disney's The Lion King), Andrew Strano (Improvisation - Fulbright Scholarship award winner), Cara Dinley (Course Director & Dance - artistic director, director, choreographer and producer), Emily Wilkinson (Voice Studies – performer and vocal coach), Jacqui Green (Jazz & Musical Theatre – choreographer, dancer and dance teacher) and Tony Nikolakopoulos (Drama - leading Australian actor and director).
For more information about auditioning to join the First Year Performance Intensive Course or the performances visit www.firstyearperformance.com.au.