Spectrum Dance: Where Small Classes Equal Big Time Stars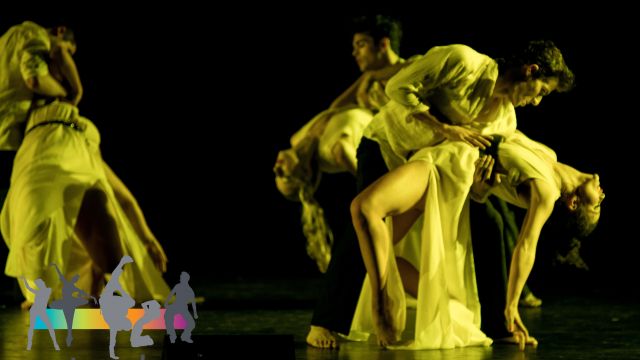 Melbourne's Spectrum Dance is celebrating another group of students gaining employment around the world, on the high seas and on land.
Former student Tyrone Anthony will be a featured dancer with Caribbean Cruises travelling throughout Asia. Laura Parker is currently sailing the seas as a lead dancer in their aerial show and Saturday Night Fever The Musical.
First year student Stephanie Quittner will join the Entertainment Store in their tour of the Middle East as Baby Bop in the Barney show.
Spectrum Dance is committed to cultivating talent and providing personalized classes that allow students to excel in all facets of performance. Directors Trish Squire-Rogers (The Footy Show, Melbourne Storm Cheerleaders) and Katie Rappel (World Expo '88, Victorian State Opera) strive to create the next generation of Australian stars within a safe and supportive environment.
Class sizes are deliberately kept small. Spectrum Dance only accepts artists prepared to commit to their craft and offers the chance to excel in every style of dance training to ensure healthy, happy and employable dancers at the completion of the course.
Spectrum Dance offers students a variety ofoptions in their education and future career from Certificates through to Diplomas, andleads directly into the Spectrum Talent Agency. The company says over 80% of students join the professional ranks of the performance industry through their in-house talent agency.
Students are offered the flexibility to work and study throughout the course. This comprises specialized programs that encapsulate more than the basics of dance training.
In addition to the Certificate IV and Diploma (Elite Performance) in Dance, Spectrum also offers a Diploma in Musical Theatre headed by Stephen Wheat (Legally Blonde, Shout, Dusty) that encompasses the fundamentals of Drama, Singing and Dance (Accredited Qualifications are delivered in partnership with ATOD (RTO#31624).
In conjunction with Yvette Lee, recognised internationally for her work choreographing on SYTYCD Australia, Moonshadow and Rock of Ages, and Kim Adam, described by the school as'Australia's favourite pocket sized powerhouse dancer and choreographer', Spectrum has many of Australia's best professional performers guiding their students.
With so many former (and current!) Spectrum Dance students obtaining professional contracts across the globe, there are increasingly more opportunities for employment closer to home, giving Australia a strong global presence.
Former Spectrum Dance student Dakota Gordois and 3rd year student Breeana Davis were recently chosen to work with the original Pussycat Doll Robin Antin in a unique performance at Crown Casino Melbourne.
At the Burwood studio, dancers will be nurtured, encouraged and given every opportunity to succeed.
For more information about the Spectrum Dance courses and audition dates, head to spectrumdance.com.auwhere you can learn more about the faculty.