STEPHEN SEWELL NEW HEAD OF WRITING FOR PERFORMANCE AT NIDA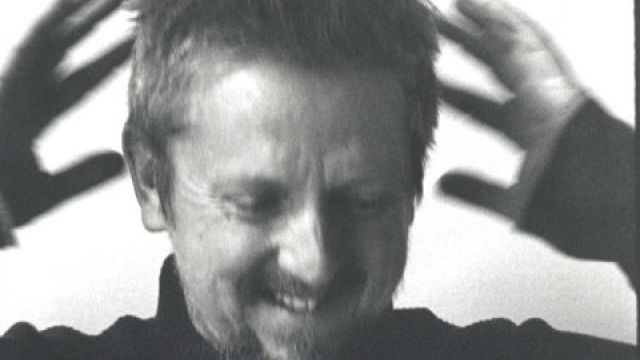 Stephen Sewell is NIDA's new Head of Writing for Performance.
Stephen has won acclaim as a playwright, screenwriter, novelist and academic lecturer, as well as directing in both theatre and film, over a career that has spanned 30 years in the arts and entertainment industries.
Well known for his film and theatre work – including his AFI Award winning screen adaptation of The Boys, his role as script editor on the feature film Chopper, and his plays such as The Blind Giant is Dancing, It Just Stopped and the highly awarded Myth Propaganda and Disaster in Nazi Germany and Contemporary America – A Drama in 30 Scenes, Stephen is one of Australia's most celebrated and experienced writers.
One of Stephen's most highly acclaimed plays, Hate – which was performed previously at Belvoir Street Theatre under the direction of Neil Armfield – will receive another season at Melbourne's Malthouse Theatre in 2013.
Stephen chaired the Australian National Playwrights Centre for a number of years, is the recipient of numerous awards – including a two-year Australia Council Literary Fellowship and the prestigious Australian National Playwrights' Centre Award for Significant Contribution to Australian Theatre – and his work has been performed in most major Australian theatres and in New Zealand, the US, the UK and Europe.
In addition to his substantial film and theatre work, Stephen has also taught writing for theatre and screenwriting at The University of Sydney and holds a Visiting Research Fellowship at the iCinema Centre for Interactive Research at The University of New South Wales.
Commenting on Stephen's appointment, NIDA Director/CEO Lynne Williams said, "We are very excited that Stephen Sewell will be joining the NIDA team to lead our graduate course in Writing for Performance.
"Stephen has had a hugely successful career over 30 years and is dedicated to sharing his expertise with the next generation of writers, helping them to discover their individual voices and to explore the many opportunities for writers interested in performance. "This is a great time for Stephen to be joining us, as NIDA continues to build on its long record of success."
Jim Sharman, commented, "Stephen's unique voice holds a special place in the ever-growing pantheon of our writers for stage and screen. He's an outstanding choice to guide the playwrights of the future.
"Stephen is across the history of theatre and screen writing, open to adventure and very much focused on the future. I look forward to some surprising and imaginative outcomes. My congratulations to NIDA on a great appointment."
Excited about his new role, Stephen said, "I am thrilled to join the wonderful team at NIDA and hope my experience will be valuable in guiding the next generation of writers to greatness."
Stephen Sewell will take up his position at NIDA as Head of Writing for Performance in November 2012.
He replaces Jane Bodie, NIDA's current Head of Playwriting, who is concluding her term at NIDA to pursue her own career as an active playwright. Her association with NIDA continues as the Institute's Commissioned Playwright for 201 an annual initiative supported by the NIDA Foundation Trust.
October 16, 2012.