Tasmanian College of the Arts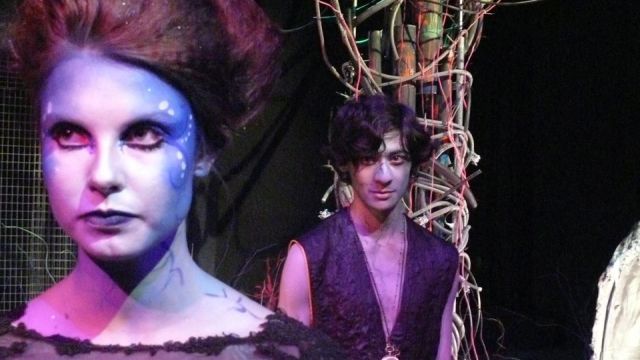 The Tasmanian College of the Arts is the new school of creative cultural practice at the University of Tasmania, with its Theatre Program housed in the Inveresk Cultural Precinct in Launceston.
The Program offers a dynamic, 'hands-on', production-based course in aspects of contemporary theatre and performance through the Bachelor of Contemporary Arts (Theatre).
The students' experience includes specialist units in acting, voice, movement, directing, devised performance, stage management and technical theatre.
Program Director for Theatre Dr Helen Trenos is both enthusiastic about the BCA (Theatre) and the students. 'We have a terrific mix of students from across the state, interstate and overseas,' she says, 'attracted by the fact that this is a course that blends practice and theory. They learn by 'doing' and also are afforded the skills to reflect critically on what they do. The other huge drawcard for students is that this is a comprehensive course, with units of study covering both off and onstage skills. I commonly see students who come into the BCA with their hearts set on acting and then discover over the course of their studies that they actually have a passion for stage management or tech theatre..
Helen goes on to say that 'the students also relish the opportunities they get to work together across year groups. To give just one example, each week students from years 1 to 3 come together in a student-led skills workshop. There is a real sense of community and ensemble among students and staff..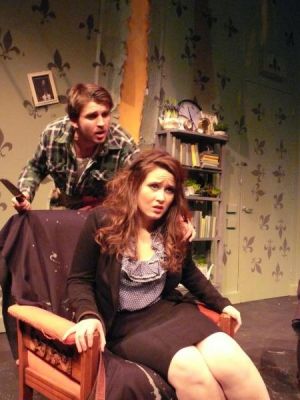 'Working in a theatre environment has been really fulfilling, as I have had the opportunity to put into action theories and practices taught in the course,' says student Zoe Whiley. 'Taking on a stage management role has given me a greater understanding of technical theatre, theatre production and my own capabilities in this area.'
As part of a renewal of direction the Tasmanian College of the Arts' Theatre Program is now offering a unique Honours and Postgraduate research initiative: Next Stage.
Next Stage is a resident theatre company showcasing new, experimental, cross-disciplinary theatre and performance works from Honours, Postgraduate and Staff research. It is a platform for students of theatre to explore, interrogate, provoke and make theatre and performance.
Next Stage also engages with professional theatre practitioners who act as mentors to the students. 'The link between learning and teaching, research and industry will allow students to gain an insight into professional theatre practices,' says Robert Lewis, Lecturer in Theatre.
For more information on the Tasmanian College of the Arts Theatre Program, or Next Stage Honours and Postgraduate opportunities:
03 6324 4400