Two Premieres in NIDA's 60th Generation October Season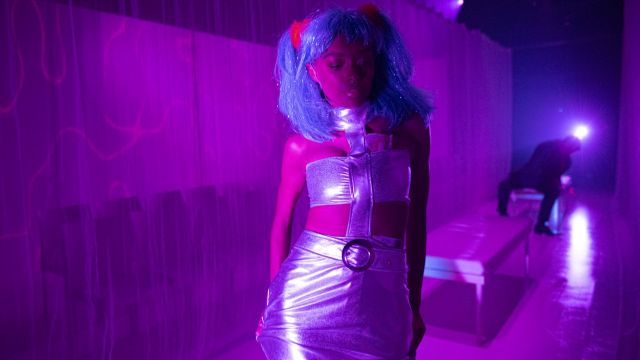 On 30 October 2019, NIDA presents its 60th generation in the annual October Season of Student Productions, this year featuring two Australian premieres ­– a new work by writer/director Michael Gow, and a stage adaptation of beloved Australian '80s classic, Starstruck, with students led by a host of star directors.
The season opens on Wednesday 30 October, includes four plays and one musical, running until 6 November.
The directors of this year's October Season, in which NIDA annually presents its graduating cohort, are Academy Award­–nominated actor/director Judy Davis; stage director Kim Hardwick; writer/director Michael Gow, premiering a new work; Helpmann Award-winning screenwriter/director Jim Sharman; NIDA Head of Acting John Bashford and Head of Movement Gavin Robins.
'Every year we are proud to present the work of our students and this year is special – our 60th anniversary! The October Season brings together the whole NIDA conservatoire, featuring our actors, designers, stage managers, theatre technicians, costumiers, props-makers and scenery-makers working together in a great multidisciplinary collaboration, with leading directors from the industry.
'We encourage the public to join us for Starstruck the Stage Musical, Goldilocks, God of Carnage, Marat/Sade or Twelfth Night – and celebrate the next generation of extraordinary NIDA graduates who will shape the future creative industries in Australia and internationally.' – Dr Amanda Morris, Executive Director Conservatoire, NIDA.
NIDA's 60th Anniversary October Season of Student Productions
Starstruck the Stage Musical ­– Australian premiere. Directed by Kim Hardwick, co-produced with Gary McQuinn, featuring NIDA's graduating actors and an ensemble of musical theatre students
Goldilocks – Australian premiere. Written and directed by Michael Gow, featuring NIDA's graduating actors
God of Carnage ­– directed by Judy Davis, featuring NIDA's graduating actors
Twelfth Night – directed by Jim Sharman, featuring NIDA second-year actors
Marat/Sade – directed by NIDA Head of Acting John Bashford and Head of Movement Gavin Robins, featuring NIDA second-year actors
Starstruck the Stage Musical is a unique partnership with Garry McQuinn, the lead producer of Priscilla Queen of the Desert. Stephen MacLean's screenplay has been adapted for the stage by Mitchell Butel and Hilary Bell. The piece was workshopped at NIDA in 2018 and will now be realised as a fully-staged performance as part of NIDA's 60th anniversary October Season of Student Productions, co-produced with Garry McQuinn in association with Palm Beach Pictures.
'The collaboration between the national theatre school, a commercial producer and key industry partners in the development of new Australian musicals is both obvious and timely,' Mr McQuinn said.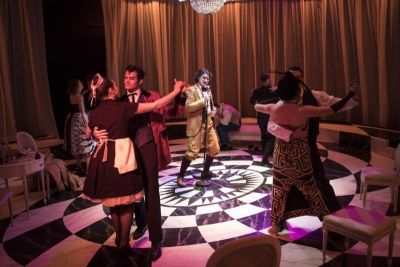 'This partnership will provide us with the time and space to nurture new work, insulated from the rush to production and exorbitant expense that characterises many new productions. This is a new vision of sustainable development.
'NIDA is a place that fizzes with youthful exuberance and energy... what better place to launch Starstruck the Stage Musical, an iconic movie about young people pursuing their ambition and finding their place in the world?'
The season's second premiere is Goldilocks, a new work written and directed by iconic Australian writer Michael Gow, whose multi-award-winning Away is one of the most performed Australian plays in history– a modern classic. Mr Gow's awards include two NSW Premier's Literary Awards, two Sydney Theatre Critics Circle Awards, the Australian Writer's Guild Major Award for Writing and for Best Play, a Green Room Award and an AFI Award for Best Mini-Series. Michael is also a noted director, and was Artistic Director of Queensland Theatre Company from 1999 to 2010.
'I love working at NIDA; the total commitment of the students in all the courses is inspiring and demanding that I do my best. And it's all backed up by the support and expertise of staff in every department. It's a dream gig really,' said Mr Gow.
Goldilocks is based on the famous paradox posed by physicist Enrici Fermi: 'If there's so much intelligent life in the universe, where is everybody?' Part fairy-tale, part sci-fi experience, the production uses film and video as the story-telling method to explore questions of life on planet Earth.
Judy Davis directs NIDA's graduating actors in God of Carnage— a darkly funny, brilliant play by French playwright Yasmina Reza. With knife-edge dialogue, God of Carnage fractures the urban veneer to reveal who we are in this late-capitalist era: members of that fine but dangerous family of apes, with the potential to commit many horrors.
Ms Davis is the recipient of eight AACTA Awards, three Emmy Awards, two BAFTA Awards, two Golden Globe Awards and has twice been nominated for an Academy Award. She has directed three plays for Sydney Theatre Company, and was nominated for a Helpmann Award for Best Direction of a Play in 2017.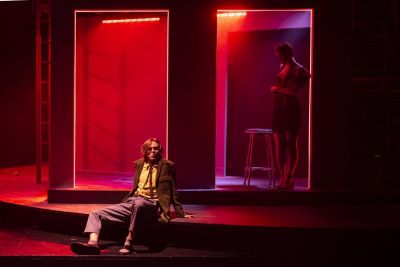 Jim Sharman directs NIDA second-year actors in Twelfth Night. Mr Sharman said, 'Theatre is a house of many rooms, and this 60th Anniversary NIDA season takes us into several of them. From premieres, through musicals, to dramas, comedies, and the interaction of stage and screen.
'Shakespeare's popular comedy Twelfth Night is a fitting choice for a celebration, as it's a festive play. Together with a young cast of second-year actors and [NIDA Master of Fine Arts] designers, I'm interested in exploring traditions of carnival, vaudeville, Elizabethan and ceremonial theatre, and to present Twelfth Night as a lively adventure in Shakespeare production.'
The fifth piece in NIDA's 60th anniversary October Season of Student Productions is Peter Weiss's Marat/Sade, also known by its longer title The Persecution and Assassination of Jean-Paul Marat as Performed by the Inmates of the Asylum of Charenton under the Direction of the Marquis de Sade. Directed by NIDA's Head of Acting John Bashford and Head of Movement Gavin Robins, who was part of the Tony Award–winning team behind 2018's King Kong, the story centres on the murder of French revolutionary radical Jean-Paul Marat by Charlotte Corday. Told from the perspective of the Marquis de Sade and in the words of the inmates of the Charenton Asylum, 'The important thing is to pull yourself up by your own hair.'
Images from NIDA's June 2019 productions of Closer, The Way of the World and Roberto Zucco.