Versatility in Performance for Musical Theatre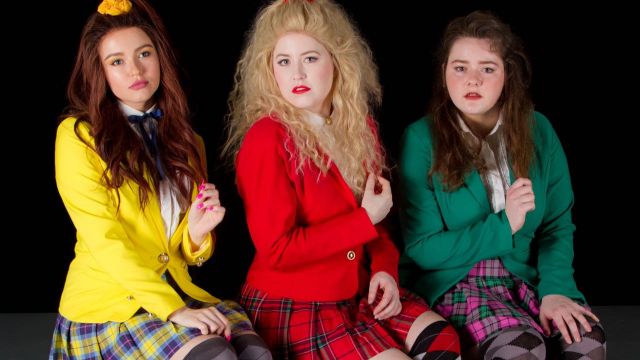 Lyn Pelgrave, the Principal of the Academy of Dance and Musical Theatre in Brisbane, explains why performers need to be masters of a variety of performance styles.
Versality, by definition, is the ability to adapt or be adaptable. For musical theatre performers this means possessing and developing skills in a range of techniques. It is not enough to be a master in just one style of dance or singing, as performers are frequently asked and expected to be across multiple genres and step out of their comfort zone.
The necessity of musicality, rhythm, choreographic and dance versatility and the ability to develop characters all stems and grows from solid foundation training over a variety of genres. As a musical theatre performer, it is important to develop this wide range of skills and knowledge to be an adaptable, versatile and confident performer. From auditions to the final curtain, anything can happen in live theatre and it is important to be able to think on your feet, act fast and troubleshoot on the fly.
The ability to harness your existing skills and talents, which in turn help you as a performer grow and develop into a professional working artist, can be achieved with performance-based learning. Having industry professional teachers and guest artists offering holistic training methods helps you grow the wide range of skills and talents you need to become industry ready. The moment you place limitations on yourself and minimise your styles, you close off a whole range of opportunities.
So where can you go to get the training you need? For most musical theatre performers, their dance and singing training begins at an early age. By the time they reach upper secondary school, students can commence more focused studies made available by the Creative Arts & Cultural Training package. There are many RTO's (Registered Training Organisations) equipped to deliver courses available under this package.
For example, the Academy of Dance and Musical Theatre Brisbane and Australian Teachers of Dancing ATOD (31624) are training students in dance and musical theatre courses towards a variety of vocational qualifications. These courses are remarkable for young students who wish to enhance their employability skills in these areas or are looking to change their career path and add to their professional skill set.
CUA30113 Certificate III in Dance is a fantastic starting position, however if prior training has been completed recognition can be given for senior students to enter a CUA40113 Certificate IV in Dance or CUA40513 Certificate IV in Musical Theatre with results and qualifications achieved crediting points towards your ATAR score. One of the most attractive features of studying through the vocational education system is its flexible learning options.
• Complete over 12 months full-time during a gap year to extend your training and work towards advancing your skill set to gain university entry requirements
• Study over 18 – 24 months alongside schooling or work
• Self-paced completed over a period of up to 2 years.
Completing formal training contributes to the versatility in handling a range of different styles / genres. This will make a student more employable and marketable as a musical theatre professional. Through studying with ADMT or a similar institution, a student will develop focus, dedication and lifelong skills that will serve in all avenues of a future career in the performing arts.
admt.com.au