WAAPA Actor Kicks Goals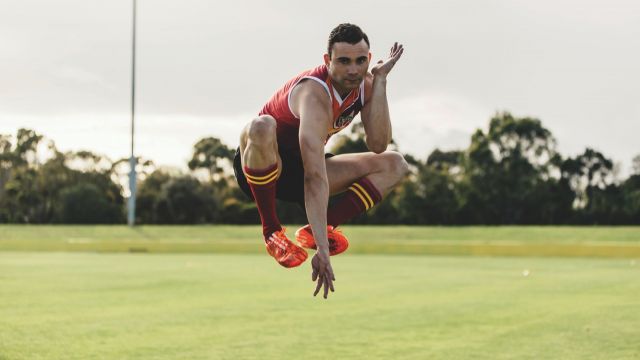 After graduating from WAAPA last year, Nelson Baker immediately landed a lead role in the ABC's new television comedy-drama series, The Warriors, which premiered on April 12.
Filmed in Melbourne, The Warriors explores the elite world of professional AFL through the eyes of recruits and established players living in a share house. The eight-part series was created by Tony Briggs (The Sapphires) and Robert Connolly (Paper Planes, Barracuda).
The Broome-raised indigenous actor, 23, who plays Zane, the number five draft pick, stars alongside Lisa McCune, John Howard and Vince Colosimo.
Baker says working with the Aussie actor veterans was "an honour". He describes how kind McCune was to him, how Howard gave him advice on learning lines, and how Colosimo inspired the novice indigenous actors.
In 2015, Baker was accepted into WAAPA's Aboriginal Theatre course, which was both challenging and a revelation for the young aspiring actor.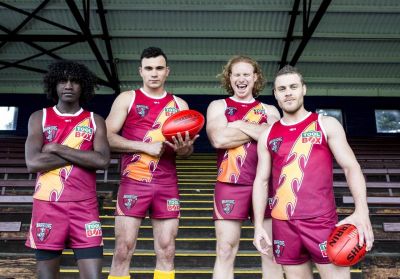 "The fact that 22 other indigenous men and woman from all over Australia came together from all different lands and tribes in one room to put in the hard work and sweat to not only tell a story but
to tell our story – our history and culture. I learnt more at uni about myself and my people's history than I have anywhere else."
At the end of that year, Baker wanted to go home to Broome to "rest and relax and go back to my old life for a bit.
"But it wasn't the same when
I went home. Life changed. I changed. And all of a sudden I had this drive to be in the industry."
Although the Aboriginal Theatre course offers a unit of study in film acting, Baker felt he needed more on-camera training before he launched his acting career. So he auditioned for WAAPA's Screen Performance course and was accepted.
"So I went back for another year at uni to a place where it was not at all easy but I felt I belonged.
"The main tool that both courses gave me was confidence, knowing what you're doing on set and with yourself in your acting," says Baker. "Everything the courses offer, from learning how to read a script to knowing how everything works, helped me so much. It gave me such a strong platform to work from and I felt more than ready to take on this great role in The Warriors."
More reading in our Performing Arts Course Directory.
http://www.stagewhispers.com.au/training
Photos courtesy of ABC's The Warriors.