WAAPA Moving To City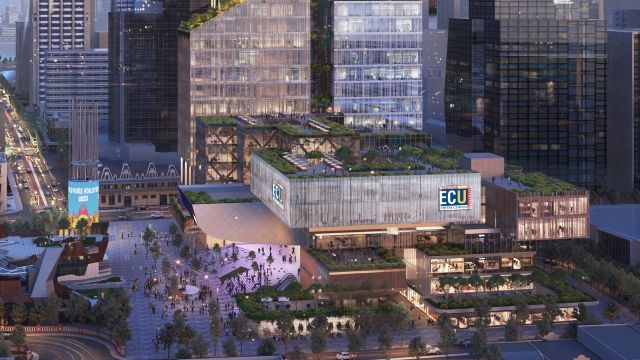 Edith Cowan University will create a $695 million Creative Industries, Business and Technology Campus in the centre of Perth, bringing more than 9,000 students and staff to the heart of the city's CBD by 2025.
ECU Vice-Chancellor Professor Steve Chapman said the Federal and State governments had recognised the role of a city university in reinvigorating Perth, creating jobs and supporting a changing economy.
"We are thrilled that our vision for WA's first comprehensive city campus will be a reality," Professor Chapman said. "This is the future of university education — urban, connected, integrated with business and community —part of a thriving city.
"It will be home to ECU's internationally recognised Western Australian Academy of Performing Arts (WAAPA), which will add more than 300 public performances to Perth's arts calendar every year, attracting thousands of city spectators."
WAAPA will move from its Mount Lawley campus and make available a number of new theatre spaces to Perth's key festivals when students are on holidays.
Workers in the central business district will be able to drop in for lunch-time recitals.
Under the deal, ECU will develop a vertical campus at the central Perth City Link, next to Yagan Square, offering programs in technology, business, creative and performing arts.
The site adjoins Perth Railway Station, the major train hub for the city and Perth's major bus hub, on the newly developed link between the CBD and the entertainment district of Northbridge. It is a five-minute walk to the city's cultural precinct including the State Theatre Centre, Perth Cultural Centre, Art Gallery of WA and the new WA Museum.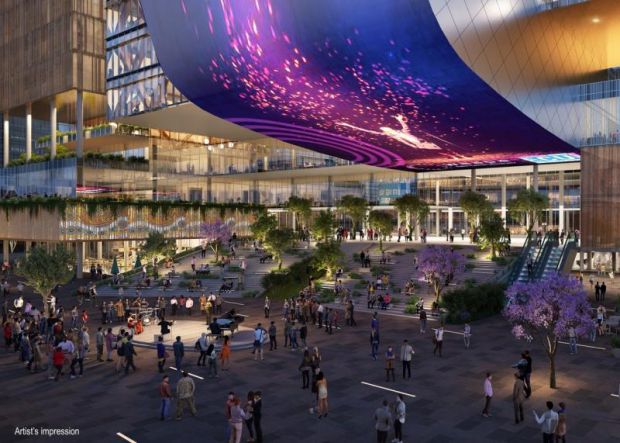 ECU will contribute $300 million to the project, while the Federal Government will contribute $245 million as part of the Perth City Deal. The State Government is providing in-kind support through the provision of land.
ECU City Campus will feature schools, programs and initiatives including:
• Western Australian Academy of Performing Arts (WAAPA)
• Founding Pianos
• Arts, Design and Communications
• WA Screen Academy
• Broadcasting
• Kurongkurl Katitjin, Centre for Indigenous Australian Education and Research
• Business and Law
• Technology and Cyber Security.
Professor Chapman said the campus would be designed to provide leading, digitally connected facilities for contemporary teaching, including adaptable spaces for immersive and experiential industry learning.
"ECU City Campus will naturally be a drawcard for students and academics, but it will also provide enormous opportunities for industry integration, including areas like cyber security, ensuring the development of a future-fit workforce," he said.
"This campus will deliver the innovative educational experience that is critical to the development of world-ready graduates and a digital-ready economy."